---
Holiday Highlights
Alpine flowers carpet the valleys extending to high passes where the Alps are at their most majestic
Descend into deep valleys with their glacier fuelled streams and rivers
Stay in French and German speaking mountain villages
Request A Quotation
Send Us An Enquiry
Overview
Walking
Pricing
Map
Accommodation
Info
Although the trek is entirely in the Valais (Wallis in German) you walk from the French speaking area to one that is Swiss German spoken. Alpine flowers carpet the valleys early in the season extending to high passes throughout Summer. Here the high Alps are at their most majestic.


This trek is based on the route of the famous Haute Route winter Ski tour. You cross a number of high passes with stunning views surrounded by some of the highest peaks in Switzerland. You descend into deep valleys with their glacier fuelled streams and rivers, then climb to cross passes most just under 3000m, making this one of the most challenging treks. You start in Arolla and after a gentle day's walk along the valley floor you climb across Col de Tsatse to descend to the picturesque village of Grimentz. The next day you cross from one side of the Val D'Anniviers to St Luc, a village clinging to the side of the mountain. Then it is over the Forcletta Pass,a linguistic border, to Gruben, a village only occupied in summer. Finally cross the last pass at Augstbord and steeply descend into St Niklaus in the Matter Valley. Here you catch a mountain train to Zermatt.
Day 1: Travel from the airport to Arolla by train and bus, overnight in a 2 star hotel in this beautiful valley.

Day 2: An easy start to the week with a short ascent to a small alpine lake from where you can look back
for spectacular views up the valley - a taste of what's to come! Then there is a gentle walk down to the
picturesque Val d'Arolla. Tonight you stay is a 3* hotel in Les Hauderes and should have time to explore.

Ascent 125m descent 670m 5 miles 3 ½ hours.

Day 3: A tougher day as you climb to the Torrent Pass at 2919m, then as you descend the dammed
Lac du Moiry comes into view, (there is an interesting museum in Grimentz about its construction),
giving a stunning blue contrast to the surrounding grey peaks. Continue descending to Grimentz, an unspoilt mountain village in the Val d'Anniviers, to our 3* hotel.

Ascent 1250m descent 1350m 8 miles 7 ½ hours.
Day 4:
Today, unusually, you can see your destination of St. Luc, a village clinging precariously to the side of the mountain on the far side of the Val d'Anniviers. There are a number of routes taking you down to the valley floor before rising to your stop for the night - all have spectacular views up and down the valley. In
St. Luc
you stay in a 3* hotel for 2 nights.
You have a choice of routes either, 459m ascent 300m descent 5 miles 3 hours or a more challenging 1000m ascent 850m descent 5 ½ miles 6 hours. Both routes can be varied further.

Day 5:
A day to either take a rest from walking, and explore the Val d'Anniviers by bus, or take one of the many walks available from this historic village. Perhaps walk the Planetary Way to Zinal, a walk punctuated by planets at distances relative to their true position in the universe, return by bus.
Day 6: Today you must take an overnight pack as your main baggage will be sent onto Zermatt. Walk to the Meidi Pass a linguistic border, the initial ascent can be shortened by 500m by taking the funicular to Tignousa. Descend to Gruben, in The Turtmanntal (Turtmann Valley) one of Switzerland's most untouched and romantic valleys. This village is only occupied in summer. You stay in a small basic hotel and your room does not have private bathroom, but the atmosphere makes up for this.

Ascent 1110m descent 970m 10 miles 6½ hours.

Day 7: Today climb over the last pass the Augstbord, last but not the least. It affords the most magnificent views in Switzerland. Soon you approach the Mattertal which looks like a deep trench in the scenery. After passing Jungen, a delightful non-tourist but active high alpine hamlet you either steeply descend into St Niklaus in the Matter Valley on foot or take the gondola and save 800m descent on possibly weary knees.
Here you catch a mountain train to Zermatt, (cost not included approximately £16 (or £8 with a Swiss Card). Stay in a 3* hotel in Zermat.

Ascent 1050m descent 1750m 10 ½ miles and 7 hours.

Day 8: Return to the airport and fly home or stay a few extra days in this walkers wonderland and make use of the extensive cable car and mountain railway system to reach glacial valleys or walk the slopes of the Matterhorn.


Baggage Transfer
On most days your baggage is transported from hotel to hotel so it will not be necessary to carry more
than a light pack containing items you will need during the day. For the overnight stay at Gruben
(night 6) you will also need to carry spare clothes and washing kit as your luggage cannot be transported to this remote village.
Walk Grading
Self-guided – Challenging, there are a few exposed sections. Total for standard week ignoring variations:- Ascent 4535m, Descent 5590m, 40 miles.
This map is for illustration purposes only and we cannot be held responsible for its accuracy.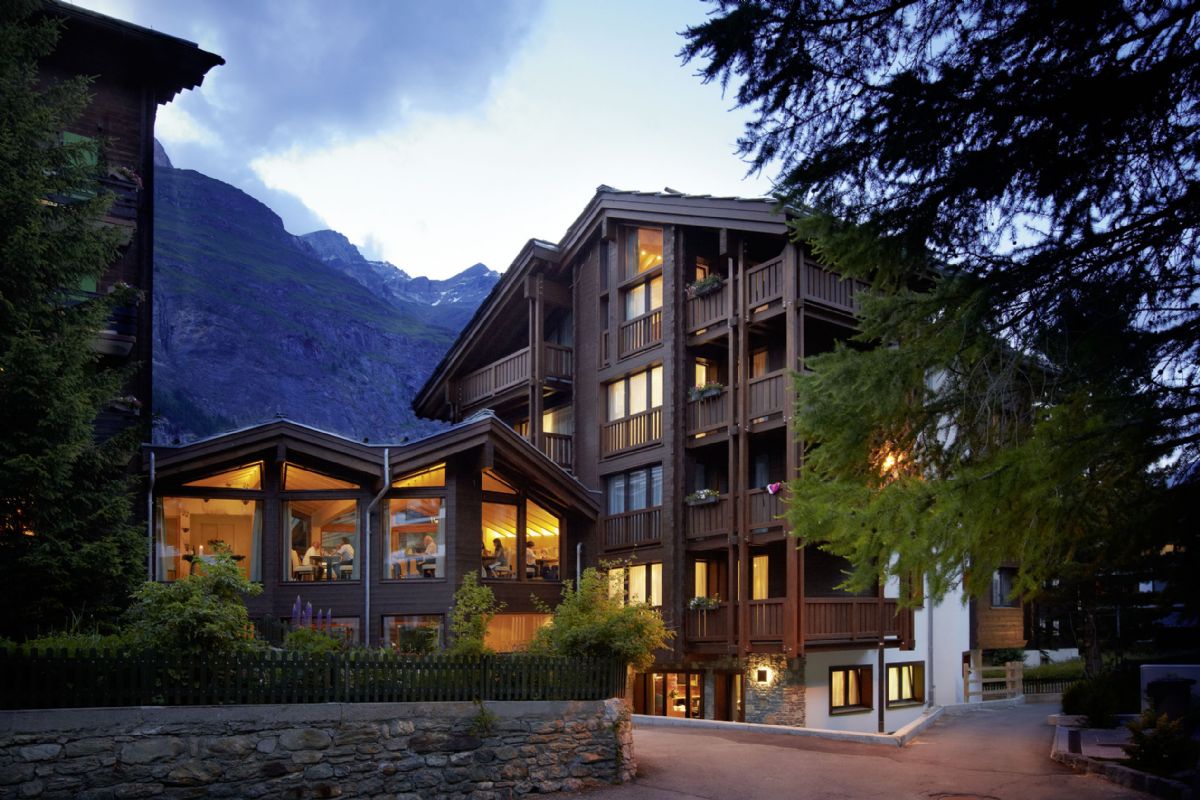 We have chosen where possible small family hotels in the Swiss 2 and 3* category. In Gruben where you are very much in the mountains, it is a mountain inn and the rooms do not have private bathrooms, however the location makes this a must. In all other hotels the rooms have a private bathroom and dinner is included every night in the hotel. Many Swiss specialities are featured.

VIEW MORE INFORMATION
Availability Information
Due to the height of the passes this walk can not be attempted until mid July. Any departure after the end of September may be interrupted by early winter snow.

Please note our best to go information is generally referring to the walking which may fall in the early or late season in some places. This may mean that not all tourist facilities will be open at the time you visit.
When to book your walking holiday in Switzerland - Switzerland - Haute Route - Original 'High Route'
| | | | | | | | | | | | |
| --- | --- | --- | --- | --- | --- | --- | --- | --- | --- | --- | --- |
| Jan | Feb | Mar | Apr | May | Jun | Jul | Aug | Sep | Oct | Nov | Dec |
| N/A | N/A | N/A | N/A | N/A | N/A | Best | Best | Best | N/A | N/A | N/A |
---
Request A Quotation Send Us An Enquiry