---
Holiday Highlights
Crystal-clear sea hugs the dramatic coastline with picturesque sandy beaches
Explore amazing Greek temples, ancient watermills and charming medieval villages
Delve deeper and discover the real flavour of southern Italy
Request A Quotation
Send Us An Enquiry
Overview
Walking
Pricing
Map
Accommodation
Info
The World Heritage listed Cilento National Park is located approximately 50km south of Salerno. While being close to its more popular neighbour the Amalfi Coast, Cilento offers a very different kind of experience where you can delight in the true, authentic Italy. This small bump on the top of Italy's foot is rocky and the crystal-blue sea laps at its shores. There is a dramatic kind of beauty here, with rocky ridges set between small picturesque inlets. Richly scented pinewoods stand sentinel to wide sandy beaches. Cilento is also rich in history and the trek begins in a town that is home to some amazing Greek temples. While walking, you will also pass old rural chapels, ancient farmhouses, watermills and charming medieval villages. Some traditional fishing villages can also be found along the route, a couple of which you will stay at.
Stretching across 65 miles of coastline, extending south from the Gulf of Salerno in Campania down to the border of the Basilicata region, the stunning Cilento Coast has much to offer. You will experience the thrill of discovering tiny picturesque villages, the 7th-century Greek temples of Paestum and the beautiful wildlife of one of Italy's largest nature reserves, Cilento National Park. The region's natural beauty, hospitality and charm attract tourists who are looking to delve deeper and discover the real flavour of southern Italy. Enjoy the crystal-clear sea surrounded by lush pine groves and the pristine sandy beaches that stretch as far as the eye can see. The area is famous for its delicious olive oil, white figs, buffalo mozzarella and the artichoke of Paestum, all of which you can enjoy sampling!
This trek offers all the spectacular views of the coastline, but in addition it leaves the sea to discover unspoilt and traditional villages where time has seemingly stood still. Most of the walks are on good paths, some of them recently restored by the local authorities. Other sections of the route have a rough surface with some dusty or stony parts. Some sections are waymarked, elsewhere your maps will provide and our notes you with all the information you need to find your way.
Day 1: On arrival at Naples Airport, you will catch a bus to Naples railway station (paid locally). Then take a train to Capaccio (included) where you will be collected and transferred to your first hotel in Paestum, located only a few hundred metres from the Greek temples. You will soon be able to see why they are known as some of the best preserved temples in Europe! After visiting these fascinating archaeological sites, you can walk back to your hotel and enjoy a dinner of tasty local cuisine. Overnight Paestum.
Day 2: Today you will make a short train journey to Agropoli (approx €1.80 payable locally) where you will begin your wonderful walk along the headland of Punta Tresino, one of the last remaining stretches of pristine coastline. You will pass through a genuine Mediterranean landscape, enjoying stunning beaches and an ancient Roman harbour with fantastic views over the sea. You will then reach the abandoned village of San Giovanni where you can sample some of the best white wine that is produced here. Descend to a large sandy beach and a charming fishing harbour where you can enjoy a leisurely swim or indulge in a delicious gelato on the beach while you are waiting to be collected and transferred to your hotel high in the mountains in the fortified village of Rocca Cilento where you will stay for two nights. Overnight Rocca Cilento.

Ascent: 350m. Descent: 375m. Distance: 10.25 miles. Time: 5 hours.
Day 3: From here you will make a circular walk from Rocca Cilento which will bring you to some of the most interesting villages in the area. Parts of the walk follow the old route that used to connect this valley to the Greek cities of Paestum and Velia. First you will cross a ridge, with wonderful views on both sides, to a tiny medieval village. You will then descend into the 'Valley of the Mills' along a beautiful restored footpath where you will notice the remains of at least 17 mills. Cross the flowing Fiumara River before climbing up to a delightful little hamlet with stunning bell towers. The path then descends into the valley again and passes an intriguing abandoned village. A short but steep climb leads you onto the ridge and past the monastery of Mercato Cilento where you will follow a dirt road with panoramic views back to Rocca Cilento, dominated by its fine castle. Overnight Rocca Cilento.
Ascent: 650m. Descent: 650m. Distance: 8 1/4 miles. Time: 5 hours.
Day 4: Today's walk has stunning vistas as you cross the ridge of Mt. Stella surrounded by a ring of charming medieval villages. After a short transfer, you will arrive at Perdifumo where you will begin your short walk in a chestnut forest. Once you reach the ridge, you will have far-reaching views to the island of Capri and the Amalfi Coast, to Capo Palinuro, and sometimes even to the island of Stromboli in Sicily. You will pass an abandoned fortress that dates back to pre-Roman times before reaching the Virgin of Monte Stella chapel. From here you will make a long descent towards the coast, passing several medieval villages all beautifully located on hilltops overlooking the sea. Then head down to a pretty fishing village with a sandy beach, one of Ernest Hemingway's favourite places. Here you can enjoy a swim before taking the bus to the village of San Marco di Castellabate (payable locally) where you will stay in a comfortable family-run hotel for two nights where you will be re-united with your luggage. Overnight San Marco di Castellabate.

Ascent: 500m. Descent: 1200m. Distance: 12 1/4 miles. Time: 6.5 hours.

Day 5: You will start with a circular walk from your hotel, passing through traditional Mediterranean vegetation to an enchanting spot where the sea breeze makes the trees dance, bound to Ulysses' myth. Firstly make your way through pine forest until you come to a ridge with several watchtowers from where you can observe the whole area. Through a pleasing agricultural landscape, you descend to the coast and then to the very tip of the headland. Along the coast, there are plenty of opportunities for a swim. This beautiful coastal path will bring you back to the harbour of San Marco. Overnight San Marco di Castellabate.
Ascent: 425m. Descent: 425m. Distance: 12 3/4 miles. Time: 5 1/2 hours.
Day 6: From San Marco, a short transfer will bring you to Palinuro where you can enjoy a circular walk on the mythical headland. From here, the route climbs gently up into the hills with spectacular views over the blue Mediterranean. You'll pass the ruins of farmsteads, the chapel of Sant' Iconio, forest and scrubland before descending to a charming village with a clear South American influence. The final stretch of the day is along the coast and includes several lovely beaches where you can enjoy a swim. You will stay in a pleasant hotel in the village for two nights. Enjoy your dinner in the peaceful garden. Overnight Marina di Camerota.

Ascent: 450m. Descent: 450m. Distance: 7 1/2 miles. Time: 3 1/2 hours.
Day 7: Today is an unforgettable experience and will certainly be a highlight of your week. You will enjoy a coastal walk along one of the most unspoilt stretches of coastline in Italy with the cleanest seawater (Blue Flag). This is the so-called Costa degli Infreschi, named after the Roman harbour of Porto degli Infreschi where you can find a freshwater spring in a grotto. There is superb sightseeing on the ancient footpath that starts at your hotel and continues along the harbour, past a series of grottos and beaches until you reach the first medieval watchtower. From here you have a short climb, continuing through olive groves and scrubland. You will then descend to the next inlet which is reminiscent of the empty beaches of a tropical island. Here, lunch can be cooked by the local fishermen. Return either on foot or opt for a wonderful boat ride to take you back to Marina di Camerota. The boat ride is at an additional cost but is highly recommended as you will have the unique experience of entering grottos full of shimmering light and observing fascinating limestone walls that are accessible only from the sea.Overnight Marina di Camerota.
Ascent: 500m. Descent: 500m. Distance: 7 1/2 miles. Time: 4 1/2 hours. Shorter option available, Ascent: 250m. Descent: 250m. Distance: 6 1/2 miles. Time: 2 1/2 hours.
Day 8: After a delicious breakfast, you will be transferred to the railway station (included) where you can return by train to Naples City followed by a bus back to the Airport.


Baggage Transfer
The baggage is transferred for you from hotel to hotel, leaving you free to travel with a day rucksack only.

Walk Grading
Self-guided – Moderate, with one longer descent. Total for standard week ignoring variations:- Ascent 2875m, Descent 3600m, 60 miles.
This map is for illustration purposes only and we cannot be held responsible for its accuracy.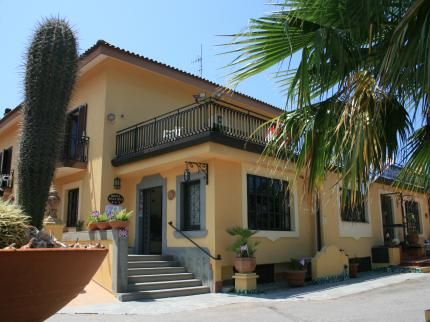 We offer on this trek mostly 3* hotels, with two nights in a comfortable guesthouse. The hotels are all small and family-run, chosen for their location and friendliness. All rooms have private bathroom, mostly with showers. You will be assured of dinner with local specialities and a buffet-style continental breakfast.
VIEW MORE INFORMATION
Availability Information
The best time to go is in spring or autumn. Summer is also good but it can be hot and the coast is at its busiest.

Please note our best to go information is generally referring to the walking which may fall in the early or late season in some places. This may mean that not all tourist facilities will be open at the time you visit.
When to book your walking holiday in Italy - Italy - Coastal Cilento - A Natural Beauty
| | | | | | | | | | | | |
| --- | --- | --- | --- | --- | --- | --- | --- | --- | --- | --- | --- |
| Jan | Feb | Mar | Apr | May | Jun | Jul | Aug | Sep | Oct | Nov | Dec |
| N/A | N/A | Best | Best | Best | Good | Good | OK | Best | Best | OK | N/A |
---
Request A Quotation Send Us An Enquiry