---
Holiday Highlights
Known fondly as 'The Jewel of Costa Verde' (The Green Coast)
Based in the historical town of Viana do Castelo with its medieval centre and nearby attractive beaches
Varied walks along the Atlantic Coast, through beautiful valleys, up mountains and to local wineries
Request A Quotation
Send Us An Enquiry
Overview
Walking
Pricing
Map
Accommodation
Info
Marked by the intense green of its fields and vineyards, the Minho regions' natural landscape is one of enormous beauty and biodiversity. Not yet well known as a 'walkers paradise', it is safe to say the Minho is reasonably 'less trodden' than other regions of Portugal such as the Southern Algarve or the autonomous islands of Madeira.
Many beautiful rivers flow into Minho from Spain, one being the River Lima which houses the historical town of Viana do Castelo on its banks, our chosen centre for our walking holiday in Minho. Other rivers are of course the River Minho which forms the Northern border with Spain and the River Douro located on the Southern border, the area which produces the famous Port Wine. The only National Park in Portugal with international status is found in the Minho region where traditional Portuguese farm life is still prominent in today's culture.
Known locally as 'The Jewel of Costa Verde', our chosen centre location of Viana do Castelo sits on the north side of the Rio Lima estuary and boasts both an engaging medieval centre as well as attractive beaches just outside of the town. It is also a great base for exploring the lower Lima Valley and the Serra D'Arga Mountain where we have placed some of our walks. Viana do Castelo was once an important trading and fishing port within Portugal and is proud to be home to fine renaissance houses and rococo palaces. The town is overlooked by a striking 19th century Basilica on Monte de Santa Luzia, accessible by steps or funicular, and is well worth the trip up for the superb views.
We have carefully selected our routes to ensure the walker truly experiences the best the Minho region has to offer. The majority of our walks are easy to navigate on clear paths with the exception of our routes in the Serra D'Arga Mountain where our walk notes and maps will guide you through the stunning landscape. You can expect to walk along the Atlantic coast, through beautiful valleys, explore the mountain and also sample the local wineries along your route - one of our walks even takes you from Portugal to Spain... and back!
Self-Guided Walking
We provide you with our self-guided walk booklet with walks catering for all abilities. We also provide a route map for each days walk, an overview map of Minho and a city guide of Viana do Castelo. Our recommended walks include some circular routes, whilst others are more suitable as a linear walk. A few of our walks can be started directly from your hotel, others require local transport (either bus or train) although some are worth a private transfer arranged through our local partner to get you to/from the best walking areas which local transport can't always get to; our walk booklets will include all of this information.

Guided Independent Walking
We offer 4 days guided walking which includes an English speaking guide and all required transport. Our guided walks consist of a route in the top of Serra D'Arga Mountain where you can enjoy amazing views over to Galicia in Spain, spot wild horses and possibly the occasional wolf tracks! Another walk takes you to the seven lagoons of Serra d'Arga along the mountain river where you are welcome to stop for a swim. Away from the mountain, you can explore the beautiful Lima Valley through the vineyards and olive groves and also a walk to a small mountain village which is home to the most watermills in Portugal where there is a lot of intriguing history to learn.
Walk Grading
Self-guided: A Selection of Easy, Moderate and Challenging walks that you can choose from.
This map is for illustration purposes only and we cannot be held responsible for its accuracy.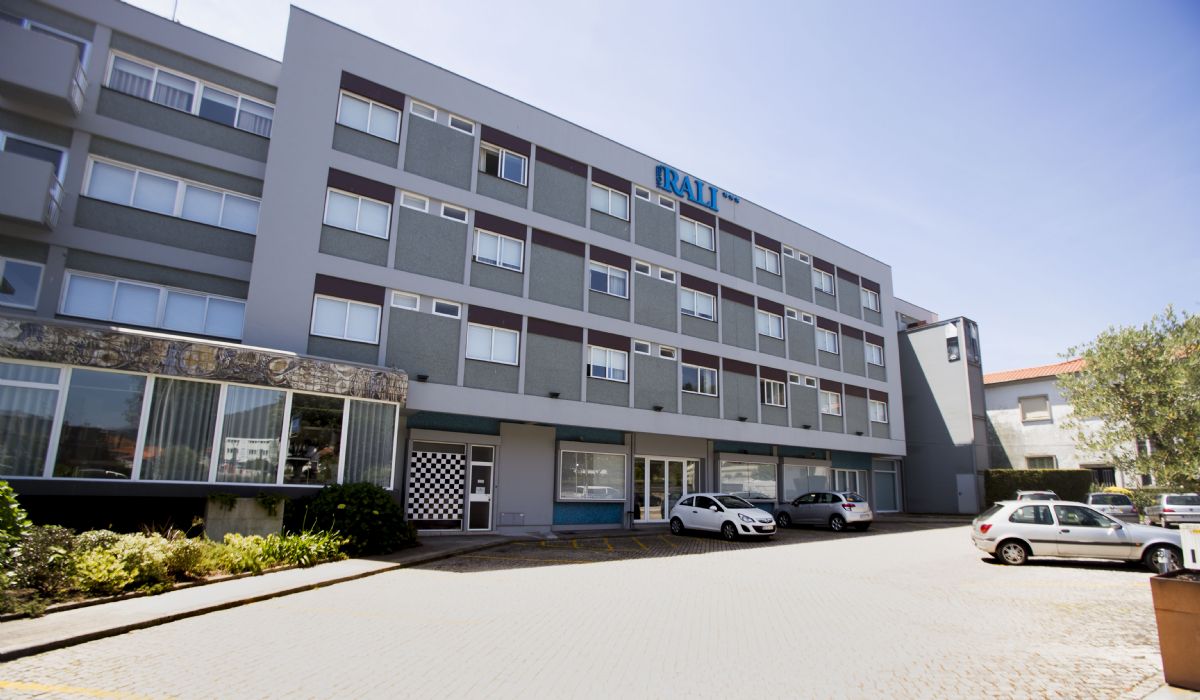 Located just a few minutes' walk from the town centre, this welcoming hotel is modern and comfortable with a lovely indoor pool to relax in. Breakfast is a buffet with plenty of choice and dinner is served in the hotel restaurant Ralenti Pizzeria which is open every day with a three-course set menu.
All rooms feature free Wi-Fi, television, air conditioning, safe and private bathroom with WC, shower/bath and hairdryer.
VIEW MORE INFORMATION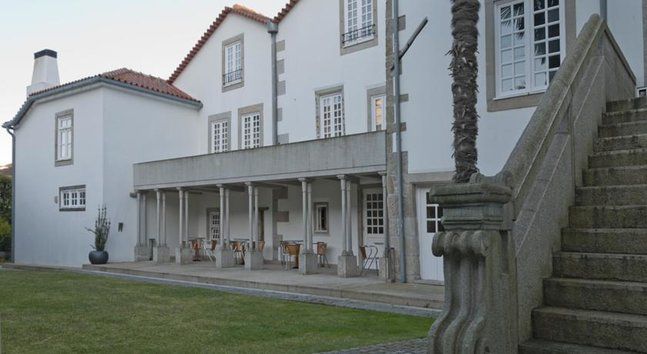 Set in a 16th century manor house, conveniently located near the railway station, this is a very atmospheric place to stay. It has a lovely piano bar and beautiful garden with cascade. An excellent breakfast is provided with both hot and cold buffet choices. Dinner is included and taken at the hotel restaurant.
All rooms feature free Wi-Fi, television, air con, safe and private bathroom with WC, shower/bath and hairdryer.
COVID-19
Please note that buffet breakfasts are currently restricted, you will therefore be served at your table. The bar and swimming pool are open.
VIEW MORE INFORMATION
Availability Information
Late Spring is the best time to visit this area of Portugal, particularly if you want to see the beautiful array of flowers in bloom, although February to March is when the almond blossom decorates the landscape. Early Autumn is also a good time when it's still warm but not too hot. July and August will most likely be too hot for walking and there is a chance of snow from December to January.

Please note our best to go information is generally referring to the walking which may fall in the early or late season in some places. This may mean that not all tourist facilities will be open at the time you visit.
When to book your walking holiday in Portugal - Mainland - Portugal - Green Coast of Minho
| | | | | | | | | | | | |
| --- | --- | --- | --- | --- | --- | --- | --- | --- | --- | --- | --- |
| Jan | Feb | Mar | Apr | May | Jun | Jul | Aug | Sep | Oct | Nov | Dec |
| N/A | Good | Best | Best | Best | Good | OK | OK | Best | Best | OK | N/A |
---
Request A Quotation Send Us An Enquiry