---
Holiday Highlights
Discover the natural beauty and wildlife of one of Spain's best kept secrets
Walk alongside the spectacular Duraton Canyon river and up on the remarkable cliff tops
Warm terracotta hues radiate from the illustrious buildings of Segovia City
Request A Quotation
Send Us An Enquiry
Overview
Walking
Pricing
Map
Accommodation
Info
Discover the natural beauty and wildlife of one of central Spain's best kept secrets. Within the intriguing city of Segovia, you will encounter warm terracotta hues radiating from the illustrious historic buildings, all neatly set against the backdrop of the striking Sierra de Guadarrama Mountains which you will soon explore, as well as the extraordinary Duratón Canyon. The medieval villages you pass through are all of great interest, most noted for their fascinating history and traditional hearty Castilian cuisine – just what you need after a long day walking! The beautiful city of Segovia is renowned for its Roman 'grandeur' and unique preservation of such legendary monuments within the heart of such a vibrant modern city. Such monuments include the soaring Aqueduct of Segovia which is the defining historical feature of the city and is truly a sight to behold. The Royal Palace known as Alcazar of Segovia (which was interestingly Walt Disney's inspiration for Sleeping Beauty's Castle) and Segovia Cathedral are both considered masterpieces of Basque-Castilian Gothic architecture; their impressive structures are rich in distinctive history and unique aura.
The routes on this trek are fairly gentle as you can take your time strolling along country lanes of exceptional beauty and staying in charming rural accommodations near to the mountains of Guadarrama, an area which implements special protection for local wildlife. The most spectacular days are when you visit the breath-taking Duratón Canyon Nature Reserve where you walk alongside the river and on the clifftops which form this remarkable Canyon. You end your trek in the historical town of Sepulveda, the following day you are transferred back to Segovia for your last night to further explore the exquisite World Heritage Sites this notable city has to offer.
The Walking
We have carefully selected our routes to ensure the walker truly experiences the best the Segovia region has to offer. The majority of our walks are easy to navigate on clear paths, our walk notes and maps will also help to guide you through the stunning landscapes. You can expect to walk alongside the river and canyon, visit stunning Nature Reserves and also explore the rich history of Segovia city itself. Extra nights can be arranged in Segovia, Madrid or along the trek.

Day 1: Arrive at Madrid airport and take the high speed train to Segovia (via Chamartin Madrid Central Station – the whole journey takes around 40 minutes). You will then be collected by our local partners and driven to your first hotel in Segovia. Private transfers between Madrid airport and your first/last hotels are available at a supplement. Overnight Segovia.
Day 2: You will be collected from your hotel and transferred to La Granja where you begin a circular walk from your hotel. Your walk today takes you on a beautiful riverside path linking the two towns of La Granja and Valsain. Overnight La Granja de San Ildefonso.
Ascent: 190m. Descent: 190m. Distance: 10.5 miles. Time: 4.25 hours.
Day 3: Another circular walk today taking you to the scenic El Chorro Waterfalls. You will walk across town and up through oak woods to the base of the falls, continue by climbing above the falls and returning along a lovely woodland path the Palace Walls. As todays walk is quite short, you should have enough time to explore the Royal Palace and Gardens in El Granja should you wish. Overnight La Granja de San Ildefonso.
Ascent: 400m. Descent: 400m. Distance: 6.5 miles. Time: 3 hours.
Day 4: For the most part of today you follow an ancient drovers trail (Cañada Real) running along the foot of the Guadarrama Mountains. It's as close to cowboy country as you will find in Europe because in the Middle Ages, Segovia was central to the Spanish wool and cloth industry. Overnight Gallegos.
Ascent: 280m. Descent: 240m. Distance: 9.5 miles. Time: 4 hours.
Day 5: Your walk today is in two parts. First you walk from Castilnovo and across wide grassy plains, passing through a tiny village and into Sepulveda in time for lunch. In the afternoon, you walk along the Sepulveda Canyon created by the beautiful River Caslilla. Overnight Sepulveda.
Ascent: 300m. Descent: 280m. Distance: 10 miles. Time: 4.5 hours.
Day 6: Todays walk is along the spectacular Duratón Canyon to the accompaniment of vultures. You will be taking the same route back, so the length of the walk can be determined on the day should you wish. Overnight Sepulveda.
Distance: 10 miles. Time: 5 hours (these are the figures for the entire walk there and back).
Day 7: You have a choice today - either spend some time exploring the historic village of Sepulveda and transfer to Segovia in the afternoon or alternatively transfer to Segovia in the morning where you can enjoy a 'city tour'. There is a lot to do and see in Segovia and it is undoubtedly a beautiful city. We have prepared an exciting itinerary for a suggested 'self-guided' walking route which takes in many of the most popular visitor destinations, as well as some that are somewhat lesser known. Overnight Segovia.
Day 8: You will be driven from your last hotel to Segovia AV station, then take the train to Madrid City (included) and onwards to the airport for your flight home. Alternatively, we can arrange a private transfer to Madrid Airport at a supplement.


Self-Guided Walking
We provide you with our self-guided walk booklet which documents each walk. We also provide a route map for each days walk and an overview map of the Segovia region.
Luggage Transfer
The luggage is transferred for you from hotel to hotel, leaving you free to travel with a day rucksack only.
Walk Grading
Self-Guided – Easy walking. Total for standard week ignoring variations:- Total ascents: 1170m. Total descents: 1130m. Total distance: 46.5 miles.
This map is for illustration purposes only and we cannot be held responsible for its accuracy.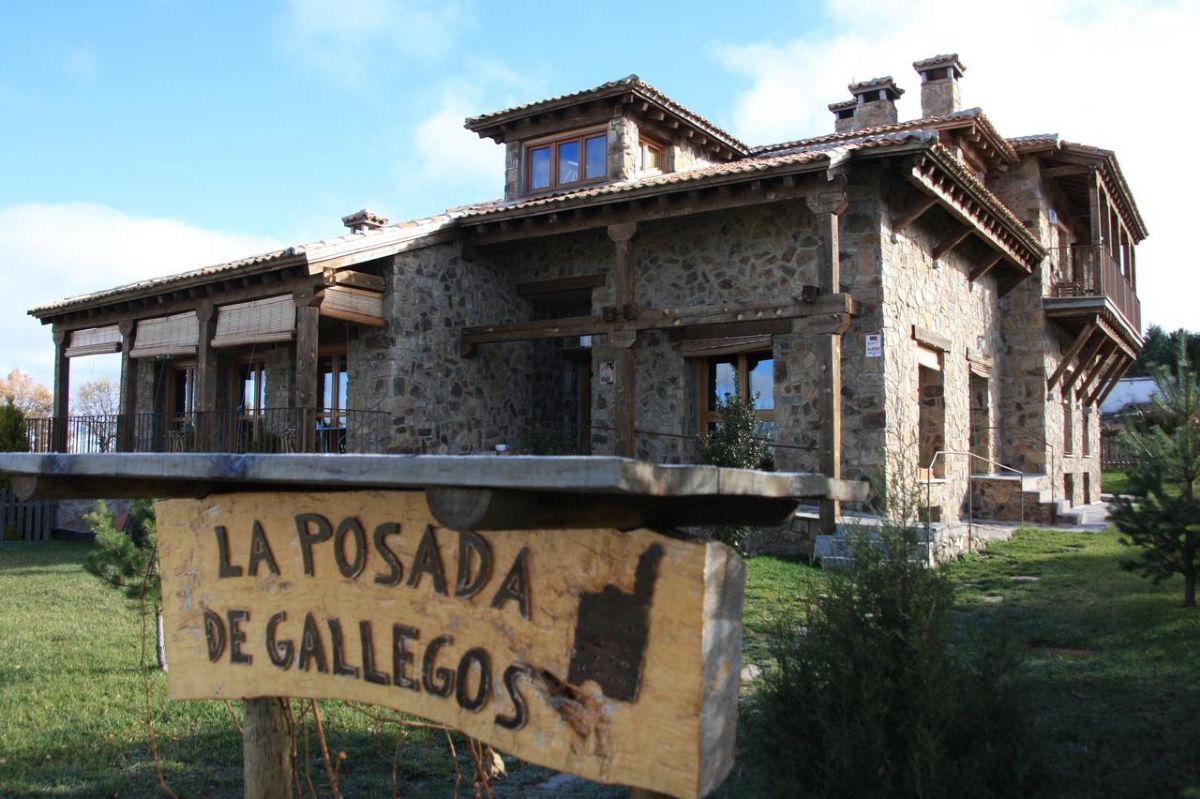 The hotels we feature on this trek are mostly historic buildings, all of good quality and all include dinner at their traditional restaurants. The accommodations have all been chosen for their charm, location and friendliness. All rooms have a private bathroom, mostly with a shower over the bath. The hotels will let you know about any local specialities for dinner and breakfast.
VIEW MORE INFORMATION
Availability Information
This trek is available from April to October; we would recommend May, June, September & October as the best months to visit due the high temperatures in July & August.

Please note our best to go information is generally referring to the walking which may fall in the early or late season in some places. This may mean that not all tourist facilities will be open at the time you visit.
When to book your walking holiday in Spain - Mainland - Spain - Segovia - National Parks & Segovia City
| | | | | | | | | | | | |
| --- | --- | --- | --- | --- | --- | --- | --- | --- | --- | --- | --- |
| Jan | Feb | Mar | Apr | May | Jun | Jul | Aug | Sep | Oct | Nov | Dec |
| N/A | N/A | N/A | Good | Best | Best | OK | OK | Best | Best | N/A | N/A |
---
Request A Quotation Send Us An Enquiry