---
Holiday Highlights
Walk the renowned Alsace Wine Route, one of the oldest and most beautiful in France
Discover the distinct cultural heritage of French & German influencers
Sample the excellent cuisine and of course the exquisite wine!
Request A Quotation
Send Us An Enquiry
Overview
Walking
Pricing
Map
Accommodation
Info
Located in north-eastern France, bordering Switzerland and alongside Germany, Alsace enjoys an ideal location in the heart of Europe, one that has resulted in the changing of ruling over the years (particularly during World War II) which adds yet another dimension to their culture. This wine-growing heartland is influenced by a unique combination of both French and German characteristics which lends itself to a distinctive cultural heritage; one certainly worth discovering.
The Alsace Wine Route is renowned as one of the oldest and most beautiful wine routes in France. This great recognition quickly led to it becoming a jewel of the Alsace and a highly recommended walking destination. As a living embodiment of Alsace's fine wine and food, this wine route weaves itself through over 70 wine-growing villages, all outstandingly beautiful in their own right. This trek promises peaceful walking with breath-taking views, notable sights of interest, excellent local cuisine and of course, exquisite wine!
This is a perfect holiday for those who enjoy walking each day but want to combine this interest with other attractions. We have chosen the best sections of this route which provide relatively gentle walking allowing you time to fully immerse yourself in the tranquil surroundings and intriguing history of the area. Almost every village you stay in on this trek has its own 'wine-making cave' where you can mingle with the locals and be tempted with delectable wines by the welcoming Alsatian vignerons. The pastel coloured half-timbered buildings are fairy tale like with inviting balconies bursting with a multitude of iridescent flowers. You would be hard pushed to find any food less than heavenly anywhere along this route; the local produce is well utilised and cooked to perfection.
The route is very well way-marked, the paths are clear and the walking is graded easy to moderate with much to see en route (you also have an optional rest day). As you would expect, much of the route is through immaculate vineyards which lead to charming fortified villages, abundant with opportunities to sample the delicious local produce. There are many interesting Chateaux, monuments and sweeping panoramic views along your route, much to be appreciated.

Day 1: Arrive at the airport and take the necessary local transport to your first hotel (see 'info' for further details). Private transfers between Basel airport and your first/last hotels are available at a supplement – this may be necessary if your flight arrives too late for the train.
The town of Turckheim is a great place to have your introduction to the Alsace region. The ancient walled town contains many buildings showing the interesting architecture of the region and is surrounded by vineyards producing plentiful supply of Alsace wines. Overnight Turckheim.
Day 2: This is a pleasant and varied walk for your first day. After passing though the ancient streets in the walled town of Turckheim, you make your way through the renowned Alsatian vineyards and traditional small villages before ascending to Trois Epis where you have the chance to rest and admire stunning views from the famous Galtz monument. You now descend through more beautiful vineyards before reaching the ageless town centre of Kaysersberg. Overnight Kaysersberg.
Ascent: 800m (415m with optional transfer). Descent: 790m. Distance: 14.25 miles (8.75 miles with transfer). Time: 6.5 hours (5 hours with transfer).
Day 3: Todays walk starts from Kaysersberg before reaching the shelter of speckled woodland and a fantastic view point where you can see yesterdays route. As much of this section involves walking on roads there is the option to take a short transfer (supplement applies). This path will bring you to The Auberge Obschel which is a popular spot for walkers and a pleasant place to refresh yourself. On the next stage of this walk you will see some interesting evidence of last century conflicts with war graves, monuments and trenches. Your final descent presents fantastic views of Munster valley and the hills beyond. Overnight Munster.
Ascent: 415m. Descent: 730m. Distance: 8.5 miles. Time: 4.25 hours.
Day 4: After starting your walk in the intriguing town of Munster (famous for their cheeses) you stroll through charming villages before encountering a steady ascent through varied landscapes which brings you out on pasture land with far-reaching views – you will also notice the remains of military fortifications. Here you will discover the first of three Ferme-Auberge (traditional farm-inns), these are certainly worth a visit to experience the unique atmosphere and enjoy some local produce. Overnight Wintzfelden/Soultzmatt.
Ascent: 780m. Descent: 800m. Distance: 8.5 miles (additional 1 mile for Soultzmatt). Time: 4.25 hours (additional 20 mins for Soultzmatt).
Day 5: Todays walk begins on the edge of the forest and leads you through vineyards and to another fascinating Auberge. As you descend to the valley floor, you are presented with some remarkable rock formations and a variety of lovely villages surrounded by sweeping vineyards before entering the stunning village of Eguisheim (well worth your two nights here). Overnight Eguisheim.
Ascent: 500m. Descent: 630m. Distance: 13 miles. Time: 5.5 hours.
Day 6: We have selected an extra night in Eguisheim as it undoubtedly the most beautiful village along this trek with plenty to see and do. We have documented three short walks here which take in the culture and landmarks of this wonderful place. Alternatively, you can relax at your accommodation (and enjoy the exquisite food) or take a leisurely stroll around this intriguing walled village. Overnight Eguisheim.
Various options to choose from – Range between 30 mins to 3.15 hours.
Day 7: Before leaving Eguisheim, you can pay a visit to an interesting stork sanctuary in the village. Your walk then begins amidst the attractive vineyards with views to the rolling hills and the notable three Chateaux which sit on top. As you emerge from the vineyards, Chateau Hohlandsbourg awaits you. Here you can delight in the magnificent 360® views and immerse yourself in the ancient history of the area. Your final descent passes an agricultural college as you make your way back to the charming Turckheim. Overnight Turckheim.
Ascent: 660m. Descent: 620m. Distance: 8.75 miles. Time: 5.15 hours.
Day 8: Depart from your last hotel on the necessary local transport back to your chosen airport (see 'how to get there' for more details). Alternatively, we can arrange a private transfer from your hotel to Basel airport at a supplement.
You can of course choose to stay on for a couple of nights at any of the trek stops or in Strasbourg which we highly recommend.


Extra Nights
We highly recommend adding extra nights in Strasbourg either at the beginning or end of your trek. Strasbourg is a very beautiful medieval city with notable German and French influences as it is located very close to the border. The star of Strasbourg is undoubtedly the mesmerising Gothic Cathedral found at the end of the old towns twisting cobbled alleys, lined with crooked half-timbered houses and traditional Alsatian Taverns.

Self-Guided Walking
We provide you with our exclusive self-guided walk booklet created by a member of our UK based walk writing team (first language English) which documents each walk. We also provide the best walking maps available for this region.

Baggage Transfer
The Baggage is transferred for you from hotel to hotel, leaving you free to travel with a day rucksack only

Walk Grading
Self-Guided – Easy to Moderate walking (includes one optional rest day). Total for standard week ignoring variations (including optional rest day):- Total ascents: 3155m. Total descents: 3570m. Total distance: 53 miles / 85km.
This map is for illustration purposes only and we cannot be held responsible for its accuracy.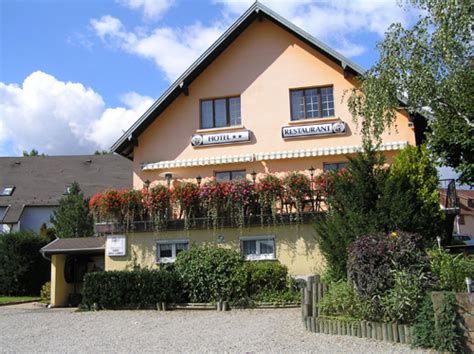 On this trek, the accommodations are mostly small and family-run, all rooms have a private bathroom.
VIEW MORE INFORMATION
Availability Information
This trek is available from April to early October; however we wouldn't recommend travelling in July & August due to expected high temperatures and high volumes of visitors which also makes hotel availability limited. From spring to autumn, the vineyards are abundant with iridescent colours, from light green to deep orange - a real work of art!

Please note our best to go information is generally referring to the walking which may fall in the early or late season in some places. This may mean that not all tourist facilities will be open at the time you visit.
When to book your walking holiday in France - France - Alsace - Wine Route
| | | | | | | | | | | | |
| --- | --- | --- | --- | --- | --- | --- | --- | --- | --- | --- | --- |
| Jan | Feb | Mar | Apr | May | Jun | Jul | Aug | Sep | Oct | Nov | Dec |
| N/A | N/A | N/A | Good | Best | Best | OK | OK | Best | OK | N/A | N/A |
---
Request A Quotation Send Us An Enquiry