---
Holiday Highlights
Discover a rare opportunity to travel through the little known region of Spain
Travel through spectacular dramatic rugged landscapes and jaw-droppingly pretty villages,
Explore the ancient, hidden beauty village of Beceite
Request A Quotation
Send Us An Enquiry
Overview
Walking
Pricing
Map
Accommodation
Info
Discover a rare opportunity to travel through a little-known region of Spain, unknown even to many Spaniards and one that sits astride the boundary of 3 Spanish regions-Valencia, Catalunya and Aragon. Travel through the dramatic rugged region of Els Ports, a landscape of spectacular mountainous scenery and jaw-droppingly pretty villages, it really is a treat for connoisseurs of "untamed" Europe. The walks offer the very best of Els Ports limestone landscape with vast outcrops of rock that fold and twist, rise in slender pinnacles. Think of ravines and rushing streams in this green and unusually lush part of Spain with further natural beauty in cool forest, plant species and deserted terraces enhancing your wanderings through every corner of Els Ports.
Your accommodation will be within a picture-perfect ancient village typical of the region with plenty of exploring opportunities in between your walks.
The Walking
We offer a selection of walks from an easy half day stroll along the river to Valderrobres, a significant town within the region with mighty walls and topped by a majestic castle, to a challenging full day hike up to Penyagalera Peak at 1029m with its walls of rock and expansive views.
Self-Guided
You can walk entirely at your own pace and we provide extensive walking notes giving distances, route directions, ascents, descents and walking times.
Guided
We offer 4 days guided walking which includes an English-speaking guide and all required transport. There is also an option to have more guided days if required.

Walk Grading
Self-guided: A selection of easy, moderate and challenging walks that you can choose from.
This map is for illustration purposes only and we cannot be held responsible for its accuracy.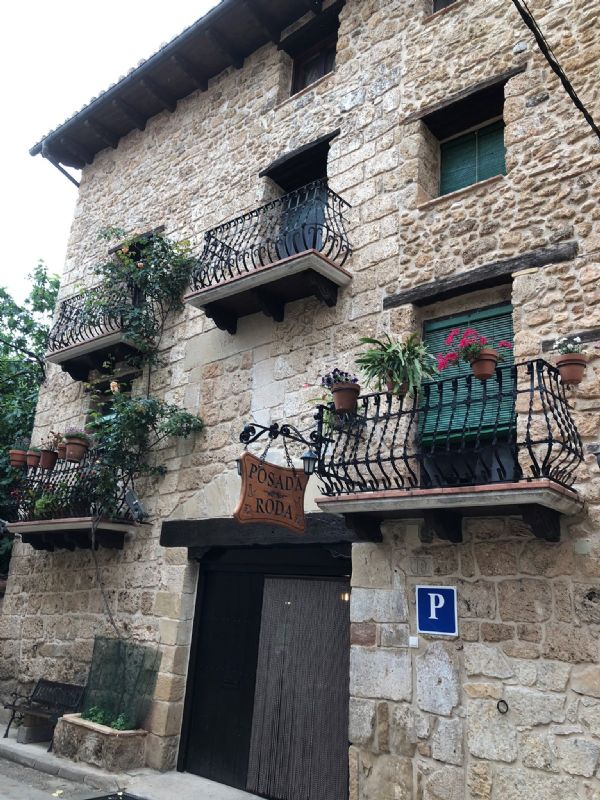 This is a long-established hostelry and was a former olive pressing centre for small-scale local olive producers. The entrance houses many artefacts and glass covered tanks used for this purpose. The posada offers simple, squeaky clean accommodation with everything needed for a comfy, hiking holiday. The owners are exceptionally kind, and the food is local, substantial and plentiful. There is a small bar and lounge area for guests.
VIEW MORE INFORMATION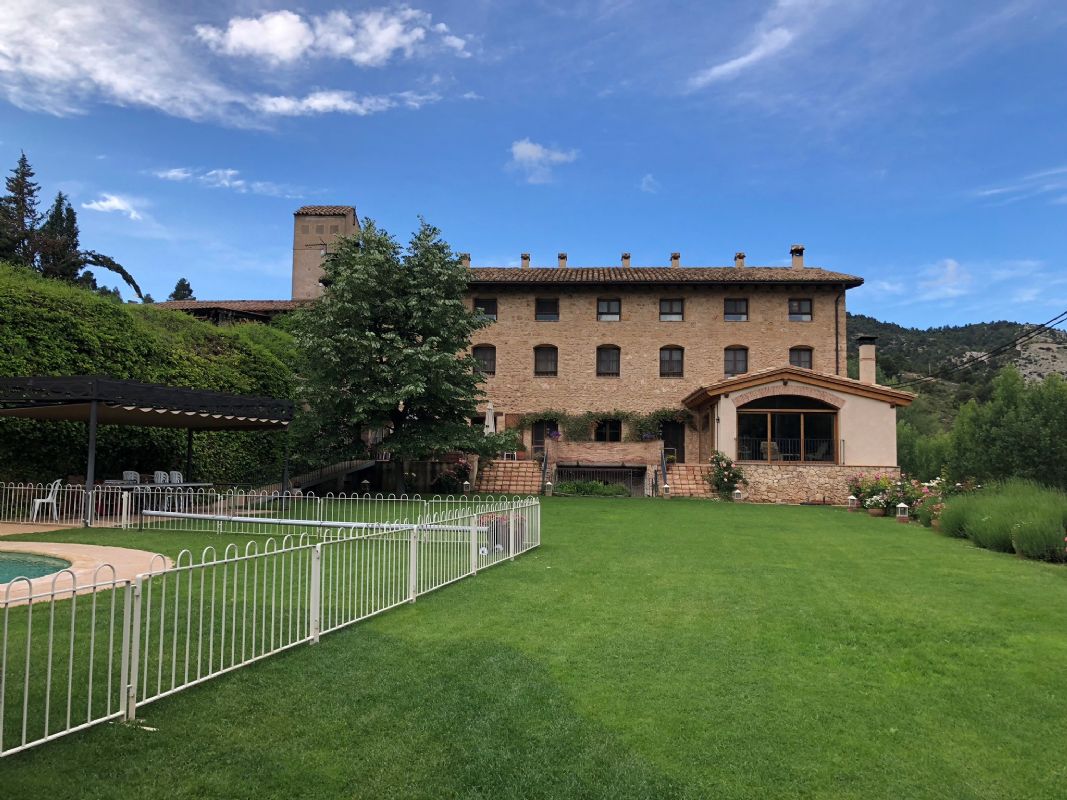 Located outside of the village walls, cross the bridge and turn to your right to follow the 'main' for just 5 minutes passing the bus parking area and some newish townhouses on the left and you will come to Font del Pas.
With its riverside setting, garden, lawns and pool, this former mill is now a very comfortable hotel. Rooms are spacious with a calming décor, a separate sitting area and large bathroom. Public areas include two lounges with log burning stove and an outside terrace overlooking the lawn. The dining room offers excellent cuisine and wines. The owners are kind and co-operative to the needs of a walker.
VIEW MORE INFORMATION
Availability Information
This region is available all year round although July and August may be too hot for some. This area has a dry climate with more precipitation in the winter months and a possibility of light snow during December to February.
Please note our best to go information is generally referring to the walking which may fall in the early or late season in some places. This may mean that not all tourist facilities will be open at the time you visit.
When to book your walking holiday in Spain - Mainland - Spain - Els Ports and Matarraña-Centred
| | | | | | | | | | | | |
| --- | --- | --- | --- | --- | --- | --- | --- | --- | --- | --- | --- |
| Jan | Feb | Mar | Apr | May | Jun | Jul | Aug | Sep | Oct | Nov | Dec |
| OK | OK | OK | OK | Good | Best | OK | OK | Best | Best | Good | OK |
---
Request A Quotation Send Us An Enquiry