---
Holiday Highlights
Walk amongst the foothills of the Alps and the luxuriant hillsides
Visit the beautifully picturesque villages dotted around the lake
Experience the dramatic scenery of Lake Como, perhaps the most remarkable of the three major lakes
Request A Quotation
Send Us An Enquiry
Overview
Walking
Pricing
Map
Accommodation
Info
Situated in Northern Italy's Lombardy region, close to the Swiss border and just an hour from Milan is perhaps the most spectacular of the three major lakes. Known for its dramatic scenery, Lake Como has enchanted artists and travellers for centuries with its magnificent landscape.
Set against the foothills of the Alps and hemmed in on both sides by giant, luxuriant hillsides, there is hardly a place in Europe that evokes such images of beauty, glamour and tranquillity than Lake Como. Shaped like an upside-down Y and measuring around 160km in wavy shoreline, Lake Como is dotted with charming, picturesque villages.
The walking in Lake Como and its neighbouring areas offer the traveller the chance to enjoy a real sense of discovery and witness some truly spectacular scenery. Walks are often along ancient trails which run along the lake or take you up through wooded hills with their rural settlements, or to the scenic heights of the mountains around Lake Como.
The Walking
Our routes have been selected to provide varied walking around the central area of Lake Como. They vary from short and/or easy to considerably longer and challenging walks, with two well up in the mountains. There is little flat land in this area, so even our easier walks include ascents and descents that will raise the pulse rate! Some of the routes involve quite long and steep terrain. Only two of our routes involve any scrambling (nothing too difficult) and sections which are somewhat vertiginous and so require a head for heights.
The routes mostly follow tracks or paths and sometimes use roads, both rural and urban. The latter range from the busy, touristy lakeside towns (with many grand villas and gardens) to remote, ancient hamlets, some with no road access at all, at least not roads as we tend to think of them these days! The tracks are often old mule trails (mulattiera), sometimes cobbled, and a couple of our walks follow a Roman road, the Antica Strada Regina or Via Regina, which connected to territory north of the Alps.
Self-Guided
You can walk entirely at your own pace and we provide extensive walking notes giving distances, route directions, ascents, descents and walking times.

Walk Grading

A selection of easy, moderate and challenging walks that you can choose from.
This map is for illustration purposes only and we cannot be held responsible for its accuracy.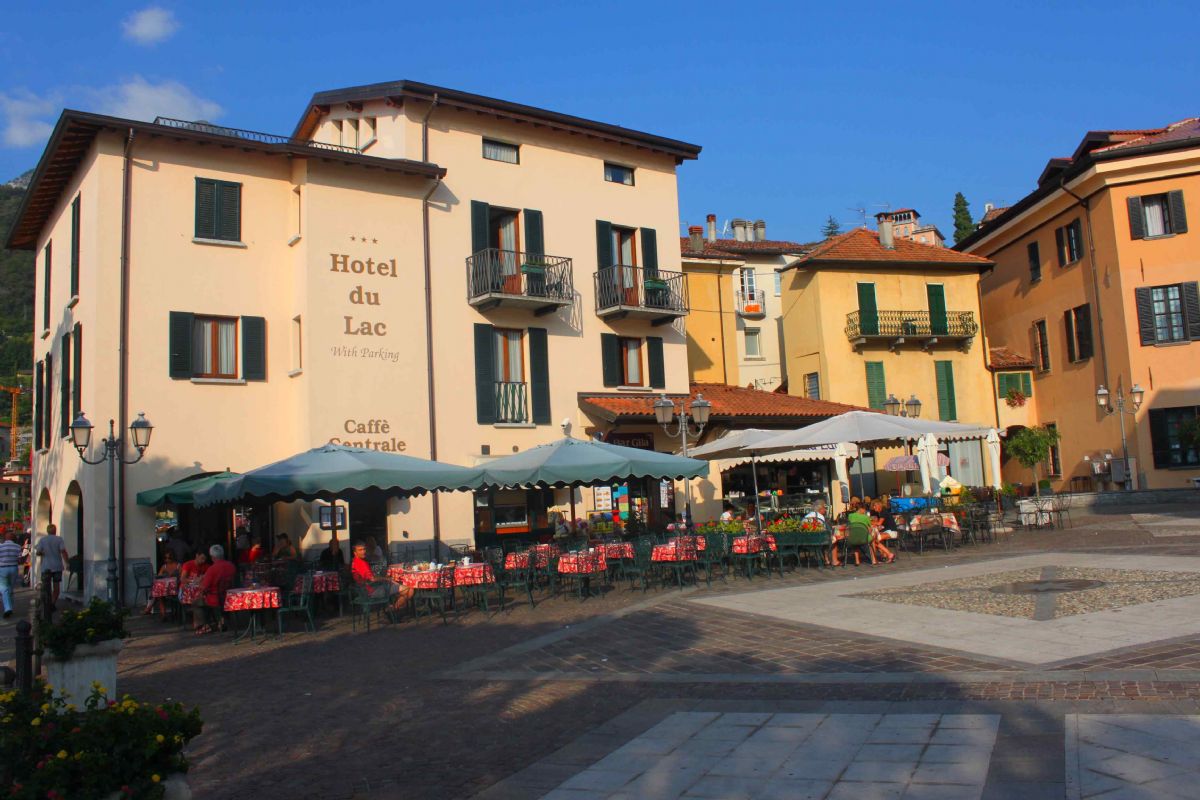 This family run 3* hotel is conveniently located on the waterfront, in the main square in Menaggio. A short walk from the bus stop, the hotel has 10 rooms over three floors. Breakfast includes fresh orange juice and coffee, croissants with a selection of jams and bread with a selection of ham and cheese. This is served either in the downstairs café or on the outside terrace. The hotel café provides traditional Italian dishes so you can get an evening meal there. However, there is plenty of choice of places to eat out in Mennagio and we provide suggestions separately.
Rooms feature private bathroom, air conditioning, satellite TV, Wi-Fi, minibar, safe, telephone and hairdryer. If you like to have tea or coffee in your room, it is recommended you bring a travel kettle with you
VIEW MORE INFORMATION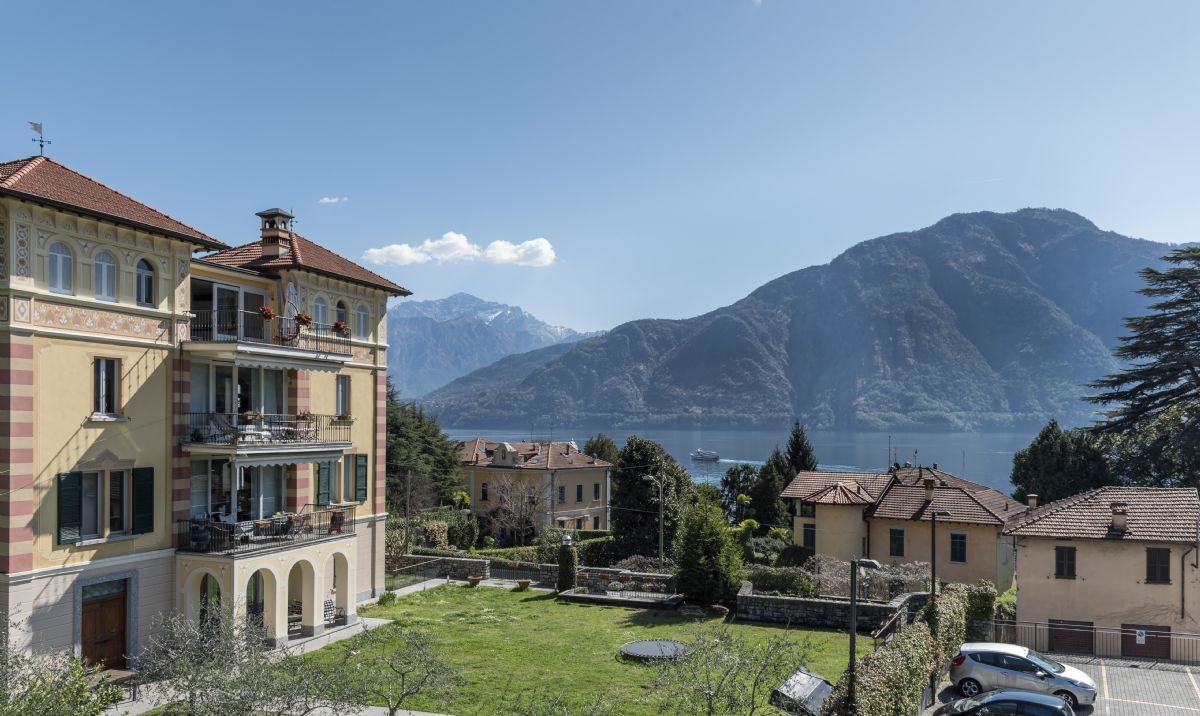 A family run 4* hotel featuring 46 well-appointed rooms. Albergo Lenno is situated on the shores of Lake Como overlooking the Gulf of Venus. An excellent buffet breakfast is served on the first floor and you can enjoy delicious Italian dishes in the hotel restaurant. The hotel also features a terrace and outdoor pool which overlooks the lake.
Rooms are equipped with private bathroom, air conditioning, satellite TV, WI-FI, minibar, safe and hairdryer. If you like to have tea or coffee in your room, it is recommended you bring a travel kettle with you.
VIEW MORE INFORMATION
Availability Information
The walking is available from mid-March to mid-October but the best time to visit Lake Como is May, June and September. Summer is also good however the temperatures do rise in the months of July and August.

Please note our best to go information is generally referring to the walking which may fall in the early or late season in some places. This may mean that not all tourist facilities will be open at the time you visit.
When to book your walking holiday in Italy - Italy - Italian Lakes - Lake Como Centred
| | | | | | | | | | | | |
| --- | --- | --- | --- | --- | --- | --- | --- | --- | --- | --- | --- |
| Jan | Feb | Mar | Apr | May | Jun | Jul | Aug | Sep | Oct | Nov | Dec |
| N/A | N/A | OK | Good | Best | Best | Good | Good | Best | Good | N/A | N/A |
---
Request A Quotation Send Us An Enquiry