---
Holiday Highlights
An island of contrasts from volcanic moonscapes to high cliff ridges and coastal mountain ranges
Walk to the highest mountain in Spain, the impressive Mount Teide at 3718m
Outstanding walks available over the span of the entire island with spectacular views
Request A brochure
Send Us An Enquiry
Overview
Walking
Pricing
Map
Accommodation
Info
Few places can match the natural beauty of the Canary Islands where one of the islands Tenerife has become a mecca for enthusiastic walkers. Tenerife is an island of contrasts from the volcanic moonscapes of the Teide National Park to the high cliffs ridges and deep valleys of the coastal mountain ranges.
The island boasts the highest mountain in Spain, Teide, at 3718m. Due to its southern latitude its slopes can be walked for most of the year. The coastal ranges of Anaga and Teno rise abruptly from the sea.
Teno hosts the giant and dramatic sea cliffs of Los Gigantes (610m). Anaga has steep mountain ridges offering magnificent views across the ever present Atlantic Ocean.
Midway between the two is the Orotava Valley with its pine clad slopes. All of this is well away from the crowded tourist resorts for which Tenerife is renowned.
We looked at hotels throughout the walking areas and have opted for two superb hotels in Puerto De La Cruz, a small town centrally placed at the foot of the Orotava Valley within easy reach of the other three walking areas. It is on the North Coast by the sea and has very much retained its Spanish atmosphere
WalkingTenerifeOutstanding walks are available in each of the main areas. Explore the arid landscapes of wind sculpted lava pinnacles of Mount Teide National Park, best accessed from the Parador. Visit the Orotava Valley where you have a choice of mountains forests banana plantations and orchards. Enjoy walking through the mountain villages of Anaga along winding paths with stunning sea views perhaps catching a glimpse of Gran Canaria.
Discover walking in the Teno Rural Park with its spectacular walks through gorges and along ridges and with views of the sea from high cliffs. This park contains the Masca Gorge, a walk through which is one to be remembered. On our guided walks you may have the opportunity to walk up this gorge to the precariously perched Masca village having accessed the start of the walk by a boat trip past the giant Los Gigantes cliffs.
Guided - Independent Walking
We offer four guided walks in a 7 night holiday which will feature all of Tenerife's prime walking areas. The ones you will enjoy will depend on your arrival day. The walks range from 50-600m in ascent and on average 3 - 4 hours long and may include a walk down the Masca Gorge ending with an included boat journey, a hike to the very top of Tiede(3718m) Spain's highest mountain. The special permit will be arranged locally. The second walk is to the mountainous area of Anaga. You will walk as part of a cosmopolitan group and be led by an experienced English speaking guide. Transfers are included in the price, you will be collected from nearby your hotel and returned at the end.
Available November to March.
Self Guided
Available year round. Our self guided walks cover the four main walking areas of Anaga Teno Orotava Valley and Mount Teide National Park. We provide exclusively with our holidays our self guided Walking Booklet with a choice of walks mostly of moderate difficulty. They range from 6-11miles and a climb from 200 - 1000m and are all from 4-6 hours in length. The booklet has all grades of walks. We provide a map and full directional notes as well as details of public transport or car accessibility.
Extend your stay in Mount Teide National Park
By staying at the Parador hotel in the Mount Teide National Park it enables you to have greater access to the walks in this area, three of which start and finish at the hotel. The walking here with its moonscapes and old lava flows is very different to those on the rest of the island, all the while under Mount Teide itself.

Island hop in the Canaries
Why not combine 2 or 3 islands for an island hopping walking holiday?

Walk Grading
Guided- Easy & Moderate
Self-Guided- Easy, Moderate & Challenging
This map is for illustration purposes only and we cannot be held responsible for its accuracy.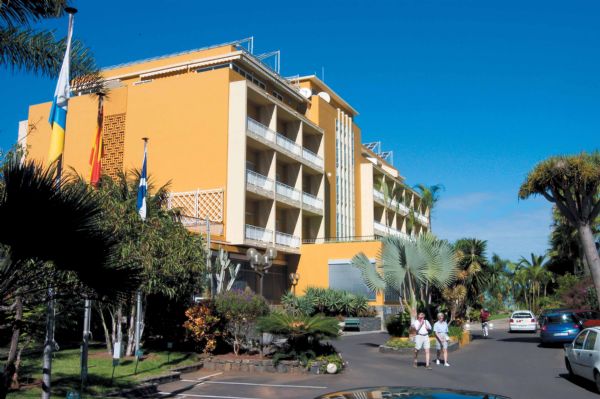 Beautifully located in extensive subtropical gardens in the tranquil Taoro Park, just above the main town of Puerto de la Cruz yet only 15 minutes' walk from the town centre. Owned by the Talg family since it opened in 1959, Tigaiga is now managed by the third generation. Rooms are very comfortable, you can choose to upgrade to a Teide side room (at a supplement). Breakfast is an extensive buffet offering both hot and cold options and dinner is 5 courses and waiter served. The heated pool and terrace have spectacular views over Puerto and the ocean.
All rooms feature free Wi-Fi, television, telephone, safe, air conditioning and private bathroom with WC, shower/bath and hairdryer.
VIEW MORE INFORMATION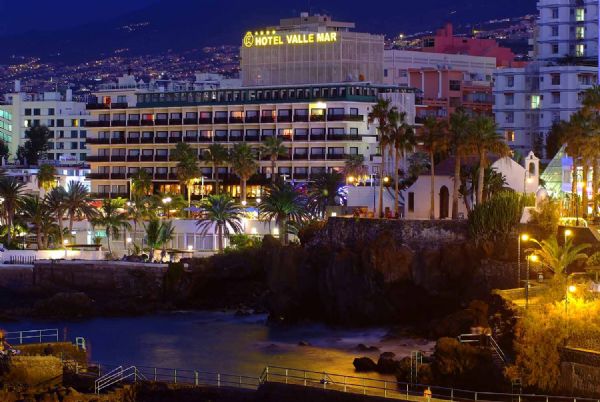 Located in a superb setting situated along the pedestrianised sea front of Puerto de la Cruz, this 4* hotel is well placed for our guided walks as the minibus departs just 40 yards from the hotel. Dinner and breakfast are buffet style, offering an excellent choice from four themes. There is a roof top swimming pool and sun terrace or extensive public pools, gardens and sun terraces along the seafront opposite the hotel.
All rooms feature free Wi-Fi, television, telephone, safe, air conditioning and private bathroom with WC, shower/bath and hairdryer.
VIEW MORE INFORMATION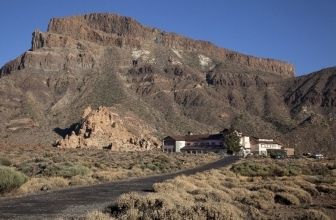 Set high in the Teide National Park, this charming Parador is located at the centre of the island. There are views to Mount Teide as well as the volcanic scenery of Las Cañadas. This scenery of lava flows, Mars-like scenes and mountains means that the Parador offers the types of walking not available in other areas of the island. Meals are taken in the restaurant which also has views of Mount Teide. Breakfast is a buffet while dinner is served at your table and will include Canarian specialities. Free Wi-Fi is available in public areas.
All rooms feature television, telephone, safe, air conditioning, tea/coffee making facilities and private bathroom with WC, shower/bath and hairdryer.
VIEW MORE INFORMATION
Availability Information
Tenerife offers good all year round walking. Winter is cooler and whilst the summer does have some very hot days there is often a cooling sea breeze.

Please note our best to go information is generally referring to the walking which may fall in the early or late season in some places. This may mean that not all tourist facilities will be open at the time you visit.
When to book your walking holiday in Spain - Canary Islands - Tenerife - The Highest Island
| | | | | | | | | | | | |
| --- | --- | --- | --- | --- | --- | --- | --- | --- | --- | --- | --- |
| Jan | Feb | Mar | Apr | May | Jun | Jul | Aug | Sep | Oct | Nov | Dec |
| Best | Best | Best | Best | Best | Good | OK | OK | Good | Best | Best | Best |
---
Request A brochure Send Us An Enquiry