---
Holiday Highlights
This tiny, friendly island remains beautifully unspoilt, truly a walker's delight!
Packed full of a variety of walks to deep ravines, mountain ridge paths and remote waterfalls
Walk up to the highest peak of Garajonay, scientifically famed for its amazing cloud forest
Request A Quotation
Send Us An Enquiry
Overview
Walking
Pricing
Map
Accommodation
Info
La Gomera, located in the Canary Islands 35 minutes by fast ferry from Tenerife, remains beautifully unspoilt and is a walker's delight. Measuring the equivalent of just 20 miles by 20 miles yet packed with a variety of walks it is a tiny, friendly island with charming, rural villages and a handful of small coastal towns. The sparse population is still predominately engaged in agriculture. The sun drenched south at first appears parched and barren but the explorer soon finds hidden valleys laden with produce, delightful palm groves, pockets of pine and isolated beaches. The more rugged north is typified by narrow ravines with green hillsides patched in scrub and capped with woodland. Garajonay, the highest peak, stands in an extensive Natural Park famed scientifically for its amazing cloud forest housing flora and fauna unique to the area.
The many and varied natural features found in close proximity on this small island make it an attractive destination for all walkers.
There are opportunities to explore the deep ravines where palm trees intertwine with terraced gardens; to follow mountain ridge paths; to visit remote waterfalls; to follow the winding course of a barranco in the shadow of a volcanic dome; to traverse cliff faces with fine views to the horizon; to experience the special world of the lush forests of the Natural Park.
Guided - Independent Holidays
La Gomera WalkingYou will be led by a guide who believes in our philosophy that walking is to be enjoyed not endured.
We provide 4 walks per week which range between easy & moderate and are chosen to enable you to enjoy the island's superb landscape without hard toil.
You can take additional walks on your 'days off'. We will either collect you from your hotel (Gran Rey) or a 5 minutes' walk away (Playa Calera) or a taxi will collect you (Parador) and take you to the beginning of each walk and we will return you to your hotel. If staying at the Parador and you have a hire car you can meet the guide in Valle Gran Rey and reduce the cost of the guided walks.
Average climbs and descents are about 500m, average distance is 8½ miles and average walking times 4½ hours. You are likely to be part of a cosmopolitan group of walkers and will be guided by an experienced guide who will know the paths of Gomera well. These holidays are available throughout the year.

Self-Guided
Available year round utilising our exclusive Walk Booklet containing routes which recently have been walked by a New Experience team member.
We give full directional notes average walking times and distances the extent of ascents and descents and points of interest.
There is a selection of easy moderate and challenging walks. Car hire is recommended but not essential as the bus service is not very walker friendly on La Gomera. A number of walks will require car or taxi access. Car hire can be arranged for a week in advance, or arranged locally, please note there is sometimes a shortage of cars on the island.


Walk Grading
Guided - Easy & Moderate
Self-Guided - Easy, Moderate & Challenging

Multi Centre
Why not combine a trip to La Gomera with some time in Tenerife or La Palma both offering different walks to enjoy. We are happy to arrange a multi-centre holiday of any duration combined. Please send a request with your preferred option.
This map is for illustration purposes only and we cannot be held responsible for its accuracy.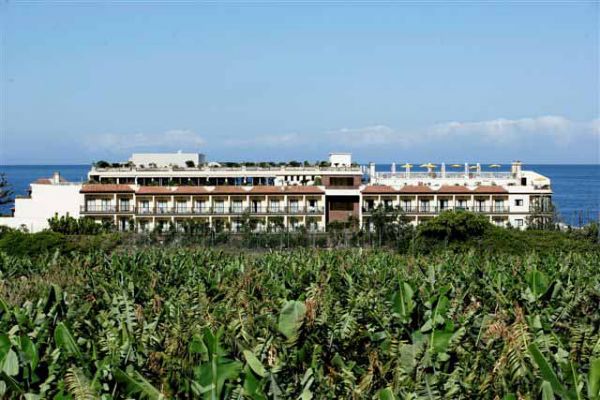 Set facing the ocean, the Gran Rey offers comfortable, very well-equipped rooms with balcony or terrace. Sea view is optional for a small supplement. Breakfast is an extensive buffet served on the sun terrace and dinner in the main restaurant is a 5 course buffet with 'vegetarian corner'. The roof top pool and terrace have superb ocean views and the town with the island's mountains ever present in the background is close by.
All rooms feature free Wi-Fi, television, telephone, safe, air conditioning, tea/coffee making facilities and private bathroom with WC, shower/bath and hairdryer.
VIEW MORE INFORMATION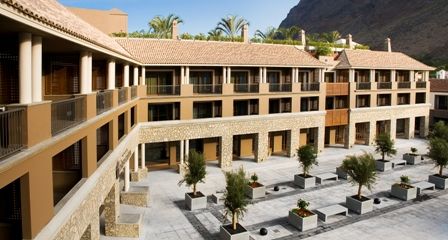 This 4* hotel is located in Valle Gran Rey, only 20 metres from the beach but still in the centre of the small town. The hotel has a roof top swimming pool which is heated in winter time. The 61 rooms all have a balcony or terrace. Breakfast and dinner (2 course) are both buffet with many Canarian specialities, meals can be taken 'al fresco'. There are large public areas with free Wi-Fi.
All rooms feature television, telephone, safe, air conditioning and private bathroom with WC, shower/bath and hairdryer.
VIEW MORE INFORMATION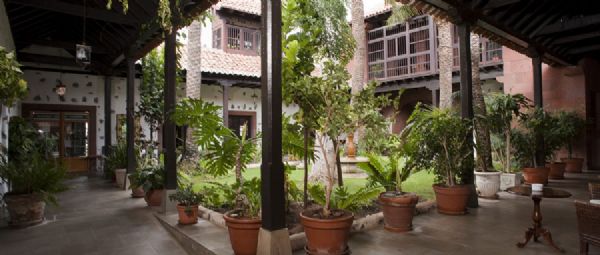 Conveniently located by the ocean just outside of San Sebastian, this Parador is an excellent base from which to explore the island. As with many Spain's Paradors, the building is steeped in history and its attractive interior design complements its age and style. There is a lovely outdoor swimming pool for guests to use.
All rooms feature free Wi-Fi, television, telephone, safe, air conditioning and private bathroom with WC, shower/bath and hairdryer.
VIEW MORE INFORMATION
Availability Information
La Gomera is blessed with good walking weather all year round temperatures averaging 20°C at lower altitude. The island's sub tropical climate is however influenced by the trade winds which particularly in winter may bring cloud and rain to the north and much higher temperatures to the south.

Please note our best to go information is generally referring to the walking which may fall in the early or late season in some places. This may mean that not all tourist facilities will be open at the time you visit.
When to book your walking holiday in Spain - Canary Islands - Spain - Canary Islands - La Gomera - The Tropical Island
| | | | | | | | | | | | |
| --- | --- | --- | --- | --- | --- | --- | --- | --- | --- | --- | --- |
| Jan | Feb | Mar | Apr | May | Jun | Jul | Aug | Sep | Oct | Nov | Dec |
| Best | Best | Best | Best | Best | Good | OK | OK | Good | Best | Best | Best |
---
Request A Quotation Send Us An Enquiry