---
Holiday Highlights
Walk along spectacular coastline with towering cliffs falling in sheer drops to clear waters
Enjoy a dip in the crystal-clear waters of a quiet blue cove or dazzling lagoon
Take a ferry over to the small neighbouring island of Comino for a delightful walk
Request A Quotation
Send Us An Enquiry
Overview
Walking
Pricing
Map
Accommodation
Info
Gozo is the second largest of the Maltese Archipelago and means Joy in Castilian. Measuring only 14km by 7km its magical atmosphere enraptures thousands of visitors. This beautiful island is steeped in history as Phoenicians, Arabs, Normans, Spanish, French and British have occupied the island all leaving their cultural mark for the future visitor to discover. There pervades a sleepy pace and rustic charm contrasting with its much busier, and larger neighbour, the island of Malta. The Gozitans are all very friendly and especially welcoming to English speaking visitors and English is widely spoken.
Walking in Gozo, the walker is never far away from Gozo's spectacular, amazing coastline with its towering cliffs falling in sheer drops to the clear waters, tiny creeks coves and hidden beaches of red sand. Walk through quiet village streets over green hills and through picturesque valleys and finish the day with a dip in crystal clear waters in a quiet blue cove or lagoon.
There are no challenging walks on this island the highest point is only 190 metres but there is plenty for a keen walker to discover. The paths are easy to navigate but way marking is sporadic. Our walking notes will ensure you do not take a wrong turn.
Self Guided
We offer a choice of walks of an easy to moderate category. Most walks require a bus ride to get you to the start of the walk and back to base at the end. A ferry is required for one walk when you visit the island of Comino.
Walks take you along cliff tops down to the coast exploring the fascinating salt pans, through fertile valleys to explore the ancient hill top villages and their dominating churches.

Guided
Our guides have walked almost every path on the island and will take you on walks showing you the very best that Gozo has to offer giving an informative explanation of the island's rich history.
We provide four guided walks reaching all parts of the island. You will either start from the hotel or the guide may transport you to the start and finish of the walk or you may use local transport payable locally, depending on the walk. The walks will be easy to moderate in nature and will take you along the coastline as well as exploring the villages, castles and churches inland. If you are visiting in the summer months, the walks will start in the late afternoon and continue through the cooler evening, returning in time for dinner.

Walk Grading
Guided - Easy & Moderate
Self-Guided - Easy
This map is for illustration purposes only and we cannot be held responsible for its accuracy.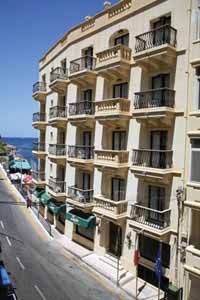 Located in Xlendi bay, one of the island's most beautiful bays, sits this modern 28 bedroomed hotel. Family owned, the Hotel San Andrea provides an intimate, comfortable and above all friendly atmosphere. Meals are special here with buffet breakfast and 3 course dinner featuring many island specialities.
All rooms feature free Wi-Fi, television, telephone, safe, air conditioning and private bathroom with WC, shower/bath and hairdryer.
VIEW MORE INFORMATION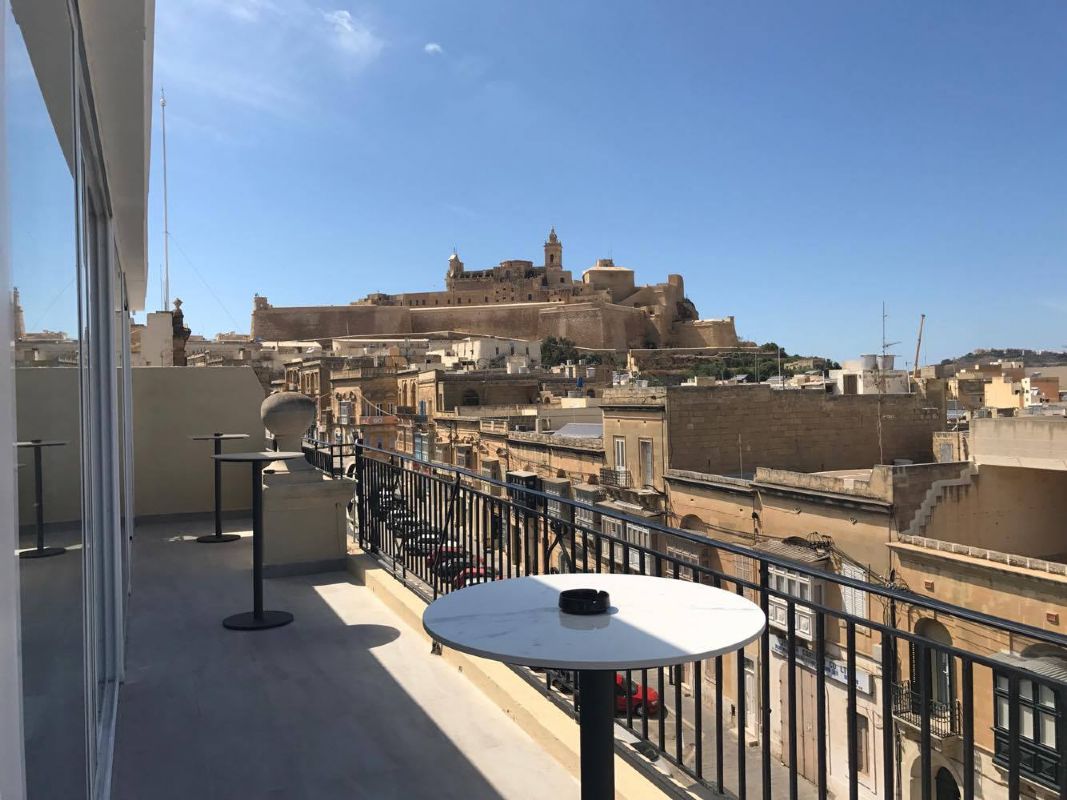 Located in the heart of Victoria on the 4th and 5th floor of the Duke Complex, this hotel commands excellent views of the Citadel and Villa Rundle Gardens. Dating back to the 1850's, it has recently been refurbished and designed with luxury and comfort in mind. A buffet breakfast is served in the breakfast room and terrace on the 4th floor with views all around. Dinner is served in the restaurant on the ground level of the Duke Complex.
All rooms feature TV, Wi-Fi, safe, A/C, minibar, international wall plugs, USB ports, tea and coffee making facilities and private bathroom with WC, shower or bath and hairdryer.
VIEW MORE INFORMATION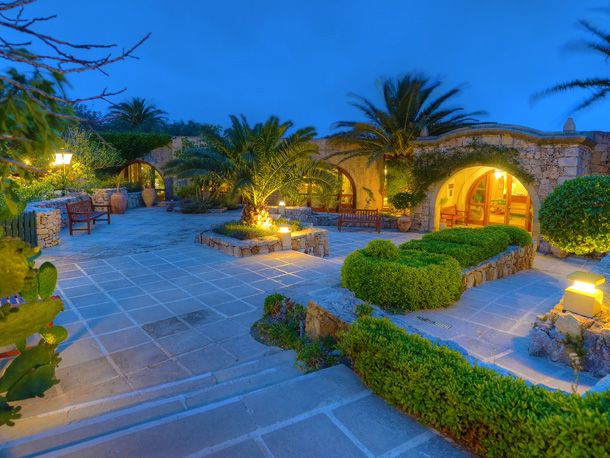 Barely visible as you approach, this beautiful hotel nestles into the landscape offering a natural environment with superb comfort and fine dining. Occupying an extensive site, it is a perfect location for a walking holiday with many acres to explore from the hotel alone. The whole focus of Ta'Cenc is on peace and tranquillity and this it certainly achieves warranting its 5* category. Guests are welcome to use their luxurious spa with indoor-outdoor lagoon swimming pool.
All rooms feature free Wi-Fi, television, telephone, safe, air conditioning, tea/coffee making facilities and private bathroom with WC, shower/bath and hairdryer.
VIEW MORE INFORMATION
Availability Information
The climate is typically Mediterranean. Mild winters and hot summers. You can walk year round on Gozo however June to August can be very hot. There is little rainfall on the island, what there is falls mostly from September to March. The best time is March to May, with flowers at their best, and also October to November.

Please note our best to go information is generally referring to the walking which may fall in the early or late season in some places. This may mean that not all tourist facilities will be open at the time you visit.
When to book your walking holiday in Malta - Gozo - Gozo - The Nature Island
| | | | | | | | | | | | |
| --- | --- | --- | --- | --- | --- | --- | --- | --- | --- | --- | --- |
| Jan | Feb | Mar | Apr | May | Jun | Jul | Aug | Sep | Oct | Nov | Dec |
| Good | Good | Best | Best | Best | Good | OK | OK | Good | Best | Best | Good |
---
Request A Quotation Send Us An Enquiry