---
Holiday Highlights
Experience splendid isolation off the coast of Europe and Africa on this volcanic island
Based in the lively, historical centre of Funchal set in a natural amphitheatre by the sea
Gaze at the ever-changing views of deep valleys and rugged, inspiring mountain sides
Request A Quotation
Send Us An Enquiry
Overview
Walking
Pricing
Map
Accommodation
Info
Madeira is an island of fascinating natural beauty and enticing climate. It rises steeply from the Atlantic Ocean standing with its small island neighbours in splendid isolation off the coast of Europe and Africa. An island of volcanic origin it is a haven for those seeking a relaxing holiday in close proximity to nature.
A network of levadas, built to carry water from the springs in the north to irrigate the cultivated areas of the south, contour along the mountain sides, their banks planted with wild hydrangeas lilies and agapanthus. Its mountains are rugged and inspiring, often with splendid sea views. Gardens and parks are everywhere planted with all manner of exotic trees shrubs and blooms.
Madeira has had close links with the U.K. since the birth of its wine trade in the 17th Century. Madeirans are friendly and welcoming people and English is widely spoken.
The historic and beautiful town of Funchal, set in a natural amphitheatre by the sea in the south of the island, is an ideal location for your stay. It has a lively commercial centre with contrasting quiet pedestrianised streets and squares (many painstakingly restored with mosaic-like miniature cobblestones) and an abundance of parks and gardens.
The Old Town is atmospheric with its street flower-sellers, narrow streets and period buildings. Its vibrant restaurants specialise in delicious fresh fish, kebabs and marinated pork and very many have folk groups and dancing. A cable car will take you quickly up to Monte with the option of returning by wicker basket!
Walking is traditionally the most common outdoor activity in Madeira. A number of walks follow levadas gently downhill and are one-way in nature. The paths are generally of good quality with some uneven sections and also tunnels. They are a joy to walk along with the constant stream of water bubbling on one side and on the other ever changing views of deep valleys and hillsides generally with the sea in the background.
Madeira is, however, more than just levadas offering dramatic cliff top walks along zig zag paths above the bubbling sea below and more challenging treks in the central mountain ranges. There is also plenty of easy terrain suitable for even the least experienced walker.
Some walks, especially those which follow the levadas, do require a head for heights. Many less confident walkers often choose to take a week's guided walking before embarking on a second self guided week. If you only have a week, we can arrange a couple of guided walks to get you started.
Guided - Independent Holidays
We believe using local guides is the best option for guided walking in Madeira. Our guides, who speak fluent English, believe in the New Experience philosophy that walking is to be enjoyed not endured.
During a 7 night holiday there will be 4 (or 3 and 2 half days) guided walking days along levadas, with an option of additional days which can be booked in advance or arranged locally. Each day's walking is between 6 to 11 miles and is easy to moderate, mostly on good paths following contours. However, there are vertiginous sections on some of the walks. A minibus, included in the price, will take you to the beginning of each walk and pick you up at the end, largely avoiding out and back walks. These guided independent holidays are available all year round at all of our hotels.

Guided - Group Holidays
For dates and details of group departures please ask. You may, of course, choose your own departure airport. We still use local guides, and we also send an escort for these holidays to Madeira.
Self Guided
Available all the year around. Our Walking Booklet has contrasting island walks with a selection of routes of all grades using levadas, coastal paths and mountain trails. The choice is sufficient for two weeks of walking. Madeira has an excellent public transport system that allows you to undertake both circular and one way walks. The description of each walk will indicate if it has vertiginous sections.
Walk Grading
Guided - Easy & Moderate
Self Guided - Easy, Moderate & Challenging
This map is for illustration purposes only and we cannot be held responsible for its accuracy.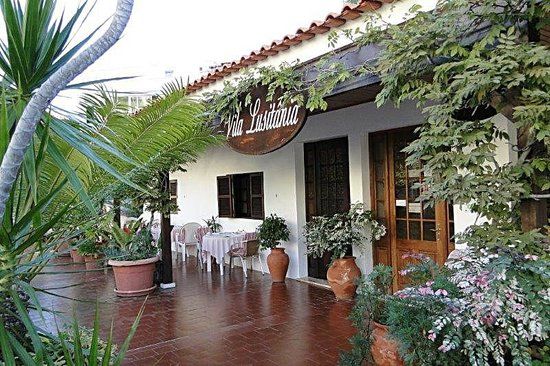 Located in a quiet residential area set in the hillside with breath-taking views over Funchal, this quaint properly is just 10 minutes' walk from the nearest bus stop. With 30 rooms, this family run property boasts a lovely outdoor swimming pool and a warm welcoming atmosphere.
All rooms feature free Wi-Fi, television, telephone, safe and private bathroom with WC and shower/bath.
VIEW MORE INFORMATION
Ideally located in the heart of Funchal, this recently renovated hotel has a modern and efficient atmosphere. It features an extra-large sundeck on the roof to relax and rest those weary legs. The rooms are spacious and most have a balcony, all are classically decorated with soothing colours.
All rooms feature free Wi-Fi, television, telephone, safe, air conditioning and private bathroom with WC, shower/bath and hairdryer.
VIEW MORE INFORMATION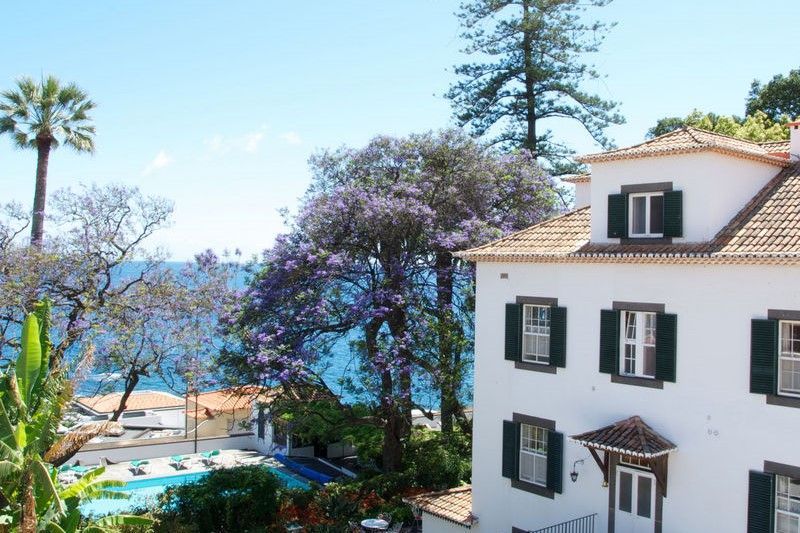 Close to the centre of town and set in its own lush tropical garden, is this beautiful, family run 4* hotel. This hotel incorporates a number of charming buildings with the manor house dating back to 1830. All rooms have a tv, telephone and safety deposit box. Wi-fi is available in public areas.
All rooms feature free Wi-Fi, television, telephone, safe, and private bathroom with WC, shower/bath and hairdryer.
VIEW MORE INFORMATION
Availability Information
Madeira has a pleasant climate well suited to year round walking summer temperatures averaging 22°C (70°F). Winter temperatures average 16°C (60°F) making it a particular attraction for those wishing to seek respite from cold or dismal days at home. The south the location of the majority of our walks rarely sees rain in the summer and usually has only moderate rainfall in other seasons. The north side which is more exposed to the prevailing wind has more rain.

Please note our best to go information is generally referring to the walking which may fall in the early or late season in some places. This may mean that not all tourist facilities will be open at the time you visit.
When to book your walking holiday in Portugal - Madeira - Portugal - Madeira - The Garden Island
| | | | | | | | | | | | |
| --- | --- | --- | --- | --- | --- | --- | --- | --- | --- | --- | --- |
| Jan | Feb | Mar | Apr | May | Jun | Jul | Aug | Sep | Oct | Nov | Dec |
| Good | Good | Best | Best | Best | Best | Good | Good | Best | Best | Good | Good |
---
Request A Quotation Send Us An Enquiry