---
Holiday Highlights
'The Peaks of Europe' are undoubtedly the most impressive mountains in Spain
Limestone mountains produce jagged peaks and spectacular deep gorges to explore
Choose between low or high-level walks along lush valleys
Request A Quotation
Send Us An Enquiry
Overview
Walking
Pricing
Map
Accommodation
Info
The Picos de Europa (literally translated as the Peaks of Europe) are without doubt are the most impressive mountains in all of Spain. It is a compact range of mountains no more than 30 miles long and 15 miles wide but within its confines there is some spectacular walking with stunning scenery that will not disappoint. Our trek takes in all the best that the Picos offers. A single base is not practical due to the long drives around the mountain range... you just walk over it. The mountains are predominantly limestone in nature which produces impressive jagged peaks. The highest mountain rises to over 2600 metres and there are spectacular deep gorges that you will explore. Most of the walking is in the Picos National Park, an area of over 600Km².
The area is famous for its local Cabrales cheese, a cows milk blue cheese with added sheep and goats milk. It is stored for 2 - 6 months in local caves whose entrances you will see littering the mountainside. A cheese not for the faint hearted, some tasters have reported experiencing a numbing sensation to the tip of the tongue shortly after tasting Cabrales.
On this trek of contrasts, you will experience deep gorges, high mountain paths and a gentle valley walks. The terrain is rugged, but the paths are well used, and easy to use. The first two nights are in Arenas, a large village which is a good base to walk the Cares Gorge on the first walking day. Then you walk further into the Picos to Sotres where you spend a further two nights nestled amongst the peaks. A choice of circular walks can be made from here, before setting off across the central massif, ascending to a col at 1950m, traversing a truly impressive moonlike landscape toward the southern edge of the massif, and descending to your hotel in Espinama for two nights. After a choice of low or high level circular walks you walk along a lush agricultural valley past the monastery at Santo Toribio, well worth a visit, to Potes for your last night.

Day 1: Arrival in Arenas de Cabrales
Arrival at your airport and take a bus to Arenas via Cangas de Onis (see options under "How to get there"). If you arrive early, explore this small village before dinner. Stay in a small family run hotel.

Day 2: Cares Gorge
For your first day, after a short transfer (10 minutes) you'll walk the Cares Gorge out-and-back enjoying spectacular scenery on one of the most famous routes in Spain, a path which follows the amazing engineering feat called the Canal del Cares. Return transfer to accommodation in Arenas.

14 miles, 7 hours, 250m ascent and descent
Day 3: Poncebos – Sotres or Tielve – Sotres
Short transfer (10 minutes). Then you have the choice of walking or taking the funicular railway to Bulnes, a tiny mountain village with no road access. You then follow ancient stone footpaths up among pastures to Sotres, one of the highest villages in the Picos. (7½ miles 5½ hours, ascent 950m, descent 355m.). If the overall ascent seems too tough for today, you have the option of walking from Tielve to Sotres via the summer meadows of Valfriu and La Caballar transfer to Tielve is 20 mins, (this option: 5½ miles, 3½ hours, 375m ascent , 50m descent). Overnight stay at a friendly family-run hotel in Sotres.

Day 4: Circular walks from Sotres
Today you choose between a true alpine hike, a there-and-back route to Vega de Urriellu, at the foot of the most famous summit in the Picos de Europa (6½ hours, 9 miles, 1000m ascent, 1120m descent) OR a shorter walk up to the old mining district of Ándara (5 hours, 8 miles, 630m ascent, 900m descent). Both walks include a short transfer in the morning. Overnight Sotres.
Day 5: Sotres - Espinama
Following a landrover track through idyllic landscapes of pastures and cabins, you reach Aliva Pass, where thousands of sheep, cows and horses graze in summer on either side of a large glacier moraine. With splendid views to the high peaks of the Central and Eastern Massifs, you make your descent via the Fuente Dé cable car OR on foot through the quiet woodlands of Espinama. (5 ½ hours, 10 miles, ascent 1045m, descent 400m). There is the possibility of travelling part way with the luggage transfer. Overnight Espinama.
Day 6: Circular walks form Espinama
Again you may choose among different walks starting from Espinama or from the nearby Fuente Dé cable car station. Two of the routes take you high up into the Central Massif of the Picos de Europa, a moonlike limestone landscape of extreme beauty, home of chamois, vultures and alpine birds. The other two walks lead you through ancient beech and holly woods in the valley. Walking time today from 4 to 5 ½ hours, min ascent 500m, max ascent 1100m. Short transfers required to some starting points of the walks. Overnight Espinama.
Day 7: Espinama - Potes
After several days enjoying alpine landscapes, today you walk back down to "civilization", along tractor ruts and animal trails through the friendly countryside of Liebana. This valley has a micro-climate which favours all sorts of crops, including grapes used for making "Orujo", the strong local 'eau-de-vie'. The trail ends at Santo Toribio Monastery, famous for its Lignum Crucis and reproductions of colourful miniatures in the 9thcentury 'Beato de Liebana'. From here, you'll walk 1¾ miles on tarmac to your cosy hotel in the medieval centre of Potes. (15 miles, 7 hours, ascent 450m, descent 990m) If you prefer, you can ride the first or last part with the luggage transfer. Or you could choose to take another day walking in the mountains and travel with the baggage at the end of the day. Dinner is not included on the last night as there is such a choice of restaurants in this scenic town. Overnight Potes.

Day 8: Departure
Transfer to Unquera where you take a bus to Santander city (included) then make your own way to the airport.

Baggage Transfer
Your baggage is transported for you from hotel to hotel so you can then travel with day rucksacks. Some days you are taken to the start of a walk and/or collected at the end. These transfers are included in the price.

Walk Grading
Self-Guided – Moderate to Challenging. There are short vertiginous sections on one side only. Total for standard week ignoring variations:- Ascent 4985m, Descent 4375m, 61 miles.
This map is for illustration purposes only and we cannot be held responsible for its accuracy.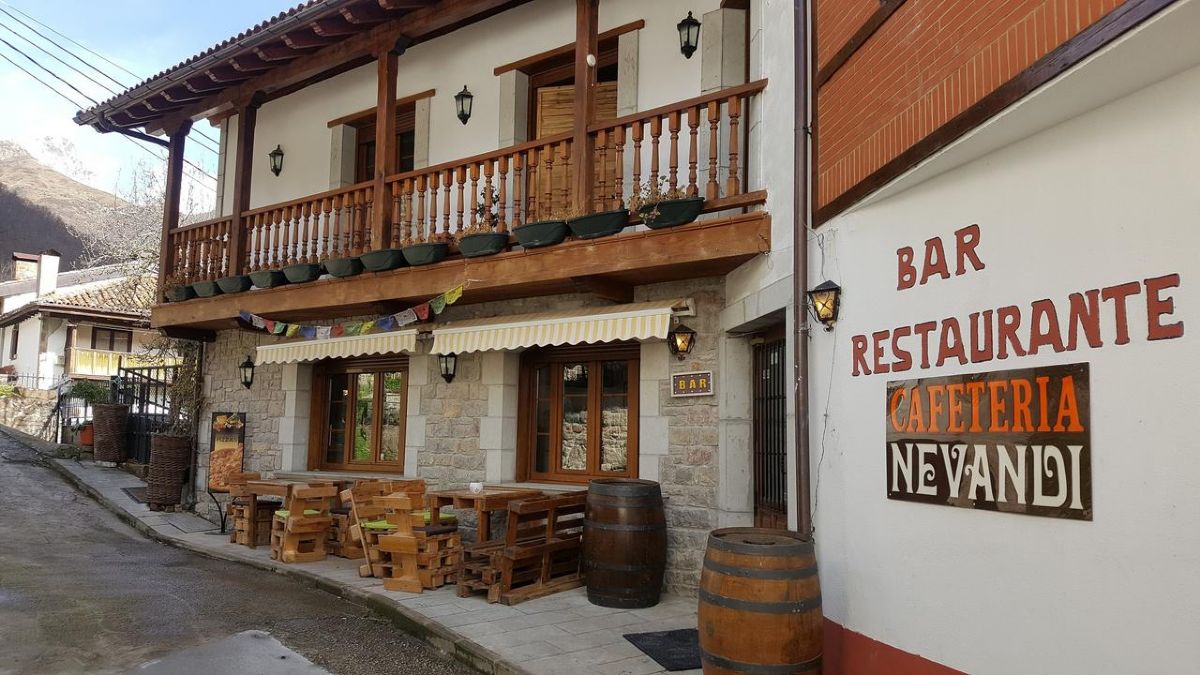 The hotels we have chosen are all family run hotels or hostels. They have individual character and are in the centre of the villages they are located in. All rooms have thier own bath or shower. One hotel has a small swimming pool.
VIEW MORE INFORMATION
Availability Information
Late Spring and Autumn are the best times to visit this area avoiding the winter snow. In July and August you may experience very hot days in the valleys
but cooler in the mountains.
Please note our best to go information is generally referring to the walking which may fall in the early or late season in some places. This may mean that not all tourist facilities will be open at the time you visit.
When to book your walking holiday in Spain - Mainland - Spain - Picos de Europa - Majestic Peaks
| | | | | | | | | | | | |
| --- | --- | --- | --- | --- | --- | --- | --- | --- | --- | --- | --- |
| Jan | Feb | Mar | Apr | May | Jun | Jul | Aug | Sep | Oct | Nov | Dec |
| N/A | N/A | N/A | N/A | OK | Best | Good | Good | Best | OK | N/A | N/A |
---
Request A Quotation Send Us An Enquiry