---
Holiday Highlights
Delight in magnificent views along this amazing trek crossing high mountain passes linking alpine valleys
Walk to some of the most remote areas and be rewarded with dramatic mountain scenery
View exquisite glaciers and the shimmering turquoise waters of Lake Oeschinensee
Request A Quotation
Send Us An Enquiry
Overview
Walking
Pricing
Map
Accommodation
Info
Walking Holiday Switzerland - Bernese Highlights
An amazing trek crossing Switzerland's high mountain passes linking alpine valleys. In these lush, green valleys nestle pretty Swiss villages where you have your overnight accommodation. This trek is from Mürren to Gstaad.

Walking high in the mountains on this section of our Bernese Highlights Trek offers the walker a more challenging route than our Eastern Section. Routes, as always in Switzerland, are well marked and are on good paths, but there are some vertiginous sections and a tricky (avoidable) part of the route on the first day of walking if taking the cable car option up the Schilthorn. This trek will take you through some remote areas and together with some hefty ascents and descents, we have graded this trek as challenging. Amazing views are the reward for your efforts and at every turn in the way you will be greeted by some of the most dramatic mountain scenery to be found in Switzerland - if not the whole of Europe. However, if you wish to opt out of any day's walk or should inclement weather descend, it is possible to travel between all overnight stops by public transport.

Day 1: Arrival

Travel to Mürren by train to Interlaken where you join a narrow gauge rack and pinion train to Lauterbrunnen. From here, ascend by cable car to connect with another mountain railway winding its way high above the valley to Mürren – breathtaking views even before you arrive! Mürren is car free so if arriving by car it needs to be parked in Lauterbrunnen.
Day 2: Mürren to Greisalp

Potentially the most challenging day but we offer two alternatives. Either walk up and over the high pass of Sefinenfurgge (2610m) – the difficulty lies in a long ascent and descent; or take the cable car to the top of the Schilthorn eliminating the ascent and distance, but you would need to negotiate a tricky stage thereafter with chains to help along the more vertiginous and exposed sections of the path. This option should only be attempted by experienced mountain walkers entirely comfortable in these conditions. The descent for both takes you down the pretty but remote valley of Griesalp for your overnight stay. Access to Griesalp is difficult other than on foot and luggage will move on to Kandersteg leaving you to pack and carry sufficient for the overnight stay. Overnight Griesalp.

Ascent 1090m. (Schilthorn 350m) Descent 1330m (Schilthorn 1920m) Distance 10 ½ miles (Schilthorn 8 ¼ miles) Walking Time 7 hours (Schilthorn 6 ½)
Day 3: Griesalp to Kandersteg

Another thoroughly challenging but unforgettable day! Be prepared for an almost unrelenting ascent of 1370 metres (the final section being somewhat steep with wooden steps) to reach Hohturli pass (2780m). Needless to say, weather conditions permitting, the views are utterly magnificent! The descent is both long and steep in places, affording close up views of a number of glaciers in addition to the turquoise waters of Lake Oeschinensee in its stunning setting above Kandersteg. From Oeschinensee a chairlift operates to the village eliminating the final 500 metres of descent and reducing the walk by 1 mile and 45 minutes. Overnight Kandersteg.

Ascent 1370m. Descent 1610m Distance 10 miles Walking Time 8 hours
Day 4: A rest day if you wish with time by the hotel pool or just wandering around this delightful village. If you wish to keep walking we provide a Booklet with a good choice in this great walking centre. For example, hike up to a mountain hut if you wish to keep things challenging, or take a more gentle walk along the Kander or Gastner valleys. Overnight Kandersteg.
Day 5: Kandersteg to Adelboden

Not as tough as the previous hiking days as we suggest you use the Allmeralp chairlift (you can walk the 550m ascent if you wish) and then walk towards Bundergrat. Climb to the top of nearby Bunderspitz (2456m) for spectacular 360 degree views before descending to the village of Adelboden. Overnight Adelboden.

Ascent 930m. Descent 1320m Distance 9 miles Walking Time 5½ hours
Day 6: Adelboden to Lenk

It's over another pass today, but somewhat lower at 1960m! There is less rugged scenery today though there are still snow-capped peaks in view - you cross from one valley to another on easier paths mainly among scenic alpine meadows. The ascent can be reduced by taking the cable car to Berglager. Overnight Lenk.

Ascent 930m Descent 1320m Distance 9 miles Walking Time 6 hours
Day 7: Lenk to Lauenen and Gstaad

Today you cross from Lenk over the Trütlisbergpass to Lauenen, then down the valley to Gstaad with superb views on both sides of the pass and a short gorge walk to add further dimension to the day. The valley descent (3 miles) can be avoided by catching the bus at Lauenen to Gstaad.

Ascent 1000m Descent 800m Distance 9 ½ miles Walking Time 5 hours
Day 8: Departure

Take the train back to Geneva or Zurich today, this is still part of the holiday as you sit back and enjoy the wonderful Swiss scenery through the window and start to think about your next mountain hike.


Baggage Transfer
Your bags (1 bag per person) are transferred from hotel to hotel on all days except Day 2 walking to Griesalp. This enables you to walk with a day pack only with some extra items packed for this one night.
Walk Grading
Self-guided – Challenging, with a few vertiginous sections on the first two days. After the first two days walks can be made easier using cable cars or chairlifts. Total for standard week ignoring variations:- Ascent 5790m, Descent 6310m, 45 miles.
This trek can be combined into a 14 night trek combining with Bernese Highlights - East
This map is for illustration purposes only and we cannot be held responsible for its accuracy.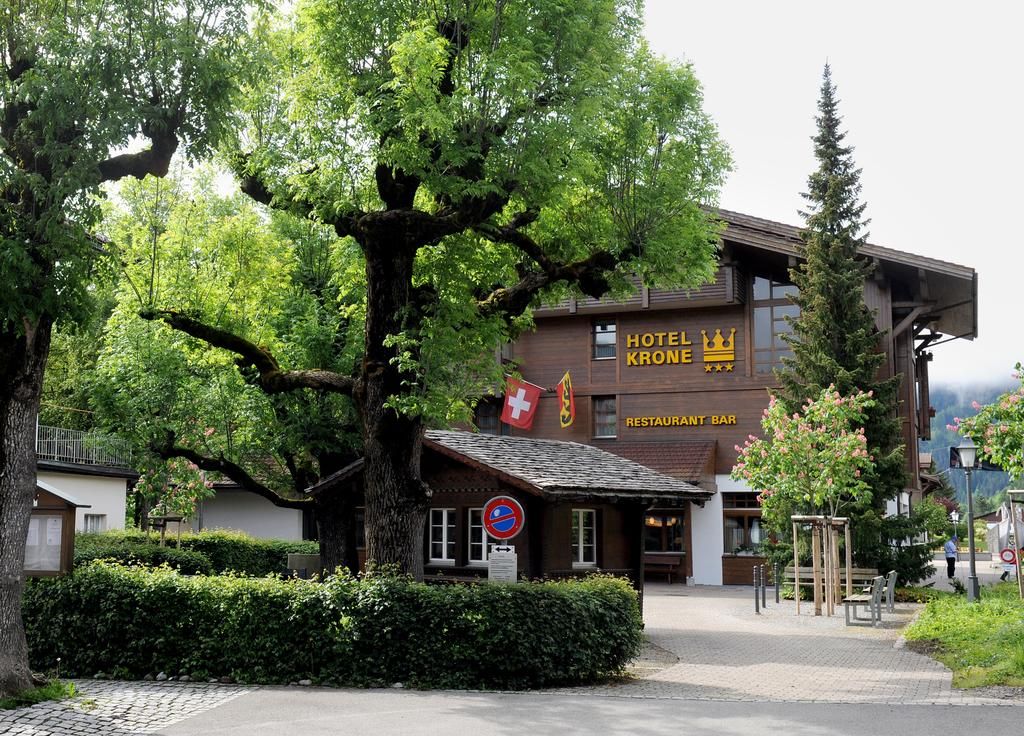 All accommodation is 3 star category with the exception of one remote mountain inn. All hotels have rooms with private bathroom and dinner and breakfast are included on all nights. Each hotel is family owned and you can be assured of a friendly welcome after your hard day in the mountains.

VIEW MORE INFORMATION
Availability Information
Due to the altitude of the many passes in this trek, it is only available July – September with a chance of snows affecting the walking at the end of September, and the beginning of July.

Please note our best to go information is generally referring to the walking which may fall in the early or late season in some places. This may mean that not all tourist facilities will be open at the time you visit.
When to book your walking holiday in Switzerland - Switzerland - Bernese Highlights - Western Route
| | | | | | | | | | | | |
| --- | --- | --- | --- | --- | --- | --- | --- | --- | --- | --- | --- |
| Jan | Feb | Mar | Apr | May | Jun | Jul | Aug | Sep | Oct | Nov | Dec |
| N/A | N/A | N/A | N/A | N/A | N/A | Best | Best | Best | N/A | N/A | N/A |
---
Request A Quotation Send Us An Enquiry