---
Holiday Highlights
Walk along the famous "Sentiero del'Amore" (Lover's Walk) with its multi-coloured houses
Discover beautiful coastline, villages and surrounding hills which encompass the National Park and a UNESCO World Heritage Site
Explore the five Cinque Terre villages along with the historic towns of Levanto, Portovenere and Portofino
Request A brochure
Send Us An Enquiry
Overview
Walking
Pricing
Map
Accommodation
Info
The literal translation of Cinque Terre is Five Lands, and the name justly derives from the five picturesque villages of the region; Monterosso, Vernazza, Corniglia, Manarola and Riomaggiore. The coastline, villages and the surrounding hills constitute a National Park and also a UNESCO World Heritage Site, so beautiful are they. For over a millennium the people living within this dramatic landscape have gradually changed its appearance through time as they cultivated the steep hillsides which descend to the rocky shores by the dramatic hand-built terraces of local stone and earth.
As you walk between the villages of Cinque Terre you will be using the extensive network of paths which traverse the region. Undulating over the hills and across these magnificent terraces you pass through areas of woodlands and vineyards all the while enjoying vistas of the stunning blue sea in the distance. You will have plenty of time during this trek to visit and explore the five Cinque Terre villages along with the historic towns of Levanto, Portovenere and Portofino.
Day 1: Arrive in Levanto. If you have an early arrival you will be able to explore the town. Overnight Levanto.

Day 2: Leaving Levanto you walk upwards towards Punta Mesco, the most notable promontory in the area, but en route you can take a short detour to visit the ruins of an 11th century hermitage and "semaforo" (lighthouse) from where there are views of the beautifully rugged coastline. You then follow a path down to the village of Monterosso with its colourful houses huddled around the seafront. After spending time enjoying this town you may either take the train back to Levanto or you can return along a beautiful trail behind Levanto. Overnight Levanto.

3 hours, ascent 500m descent 490m distance 5 ¼ miles (4-5 hours if walking back).

Day 3: A short rail journey takes you to Riomaggiore, the southernmost of the Cinque Terre villages, where today's walk commences along the famous "Sentiero del'Amore" (Lover's Walk) on the way to Manarola with its multi-coloured houses. It is then time to negotiate the 365 steps up to Corniglia before continuing through terraces of vines and citrus groves. On the approach to Vernazza with its old fortress you will enjoy some of the best views of all the trek. An undulating route leads to the village of Vernazza where there is time to explore it's 15th century castle, port and numerous cafes before returning by train to Levanto. Overnight Levanto.

4 hours, ascent 520m descent 580m distance 5 ½ miles.

Day 4: Taking the train to Riomaggiore you start the day by visiting the Santuario della Madonna di Montenero (a local bus can be taken if preferred). Continue on along cliff tops through terraced vineyards where you can enjoy the coastline. Here you are following the "Sentiero Rosso", the ridge-top traverse which leads between the two ends of the Cinque Terre. Wander through scented pine forests to the 16th century castle above Portovenere before exploring the village and relaxing in your hotel overlooking the Gulf of the Poets. Overnight Portovenere.

3 ½ hours, ascent 560m descent 630m distance 8 ¼ miles

Day 5: Either relax today and just enjoy the village of Portovenere, or take a boat to the island of Palmaria which is across the bay from Portovenere. Here you can take a lovely short circular walk overlooking the cliffs and discover the impressive fortresses on the islands. Or you could relax and go for a swim at one of the remote beaches. Overnight Portovenere.

Up to 2 ¾ hours, ascent 300m descent 230m distance 3 ¾ miles

Day 6: After a train journey to Camogli you walk into the Peninsula of Portofino heading towards the magnificently located 11th century monastery of San Fruttuoso in its own cove accessible only by boat or on foot. Wander through forest to the church of San Rocco all the while admiring the impressive views to arrive at San Fruttuoso. Here you return by boat or on foot to Camogli. Overnight Camogli.

6 ½ hours, ascent 730m descent 520m distance 10.25 miles (shorter option: 3 hours if you take the boat, 5 miles).

Day 7: Your morning rail trip goes to Santa Margherita where it's worth exploring or taking a coffee before commencing your walk. From here you set off to Portofino – a delightful and well known coastal resort complete with harbour, castle and lighthouse. If energy and time permits continue down the trail for more spectacular views across the Gulf of Genoa back to the monastery at San Fruttuoso. You can return by boat to Santa Margherita and then walk back to your hotel or take a boat all the way back to Camogli. Overnight Camogli.

2 ¾ hours, if you take boat back to Camogli. Ascent 370m descent 340m distance 5 miles (3 ½ hours if you take boat back to Santa Margherita).

Day 8: Travel to the airport for your journey home.


Baggage Transfer
The baggage is transferred for you from Levanto to Portovenere, but from Pontevenere, as you walk only in the afternoon, you take it with you on the journey.

Walk Grading
Self-guided – Moderate. Total for standard week ignoring variations:- Ascent 2980m, Descent 2790m, 40 miles.
Cinque Terre – Five Lands
Included

Not Included

ü

7 night's accommodation

û

Lunches & drinks with meals

ü

7 breakfasts

û

7 dinners

ü

Rail tickets between Genoa City & Levanto & Camogli

û

Travel Insurance (required)

ü

Baggage transfers between hotels (1 bag per person @20kg) – you take your bags with you on the train between 2nd & 3rd hotels

ü

Route notes & walking map

Optional Extras

Ø

'With flights' includes typical flight prices between London and Genoa. Flights from many local airports are also available (exact prices for your dates are available on request)
All prices valid for 2020 - Prices are per person in GBP / UK £
Dates

With Flights

Without Flights

Extra Night

Single Supplement*

Standard Grade

15 Mar – 29 Mar

949

799

POA

47

30 Mar – 12 Apr

01 May – 19 Sep

1059

909

POA

47

13 Apr – 30 Apr

1009

859

POA

47

20 Sep – 10 Oct

989

839

POA

43

11 Oct – 31 Oct

959

809

POA

38

Higher Grade

17 Mar – 24 Mar

21 Oct – 31 Oct

1309

1159

POA

41

25 Mar – 29 Jun

17 Sep – 20 Oct

1409

1259

POA

48

30 Jun – 16 Sep

1509

1359

POA

70
* If at least two travelling. Please call to discuss availability and transfer supplements for one person travelling alone.
POA – Prices upon application
TC20
This map is for illustration purposes only and we cannot be held responsible for its accuracy.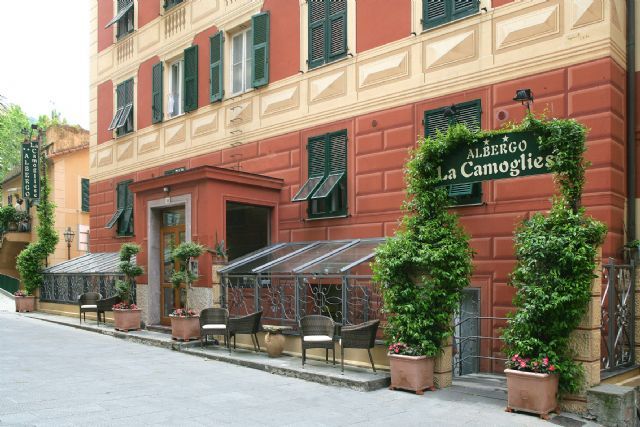 We offer the hotels on a standard or higher graded option. The standard graded are all 3* and the higher graded 4*. All are small family owned hotels and all rooms have their own private bathroom.


VIEW MORE INFORMATION
Availability Information
This trek is available from March to November. The summer months enjoy prolonged sunshine and high, but not hot, temperatures with its coastal location offering cooling breezes. Spring and autumn are the best times as it is a little cooler.

Please note our best to go information is generally referring to the walking which may fall in the early or late season in some places. This may mean that not all tourist facilities will be open at the time you visit.
When to book your walking holiday in Italy - Cinque Terre - Five Lands
| | | | | | | | | | | | |
| --- | --- | --- | --- | --- | --- | --- | --- | --- | --- | --- | --- |
| Jan | Feb | Mar | Apr | May | Jun | Jul | Aug | Sep | Oct | Nov | Dec |
| N/A | N/A | OK | Good | Best | Best | Good | Good | Best | Best | OK | N/A |
---
Request A brochure Send Us An Enquiry