---
Holiday Highlights
Enjoy coastal merchants' routes, gorge and hill walking as well as refreshing mountain trails
Follow ancient Kalderimi donkey paths to dramatic gorges and Byzantine chapels
Visit the world famous underground caves at Dirou Pirgos
Request A brochure
Send Us An Enquiry
Overview
Walking
Pricing
Map
Accommodation
Info
Walking Holiday in Greece - Peloponnese - Outer Mani
This self-guided, 7 day trek has been designed to be as varied as possible making the most of the wonderful terrain in the Exo Mani covering coastal merchants' routes, gorge and hill walking and mountain trails. The 50 mile route starts from the small coastal village of Kardamili and winds its way down the Mani peninsula following the Exo Mani to its border with the Messa Mani.
You walk from village to village mostly following the thousand year old mule paths called kalderimis which were used daily right up the 1950's when the first tarmac roads arrived in the area. Walking Messa Mani, Peloponnese - Greece
These paths are of good quality and take you through mountain villages and fishing villages from mountain foothills to coastal paths. We provide full walking notes and local walking maps. You can combine this trek with 7 extra nights in Kardamili.

Day 1: Arrival

Arrive Kalamata airport or coach station. Transfer to hotel in Kardamili, if you arrive early stroll around the town or maybe take a dip in the inviting Mediterranean sea.
Day 2: Sotirianika to Kardamili

The ancient path up to Sotirianika soon drops into the dramatic Koskaraka Gorge before wandering through olive groves to elegant Kambos famed for its Byzantine church and smallest chapel in Messenia. On to Stavropigio (ancient Mycenaean tomb ruined 18th century tower) climbing to 300m before descending to the coast. Overnight Kardamili.

Ascent 430m Descent 675m 10 ½ miles 6 hours walking
Day 3: Viros Gorge

A peaceful and serene walk up the Viros Gorge (200m) to view the Byzantine chapels before climbing steeply to the hill-side villages of Pedinon and Tseria (600m). Descend to the Gorge and a wide dirt track up to the mountain village of Exochori (450m). Transfer to Kardamili. Overnight Kardamili.

Ascent 845m Descent 275m 6 ¼ miles 5 hours walking
Day 4: Exochori to Stoupa

Transfer to Exochori. A less strenuous day. The trail follows an ancient kalderimi down to the historic bishopric of Proastio (240m) with its eclectic collection of over 30 Byzantine churches and chapels. The track then follows the dirt foothills down to Neochori and the coast at Stoupa. Transfer to your hotel in Agios Nikolaos.
Ascent 185m Descent 595m 8 ¾ miles 5 hours walking
Day 5: Agios Nikolaos

A circular hill ascent from Agios Nikolaoss up to the hamlet of Kotroni and onwards up to Platsa with its beautiful neoclassical houses (380m). The trail then meanders to the chocolate box village of Pigi before descending to the coast. Overnight Agios Nikolaos.

Ascent 360m Descent 345m 7 miles 4 hours walking
Day 6: Either: Agios Nikolaos to Lagadha

The coastal merchants' route from Agios Nikolaos to the smaller hamlets of Agios Dimitrios and Trachila. A gradual ascent to 380 metres and the villages of Nomitsi Thalames (Mani Museum and Morea Olive Oil Stone Mill) and Lagadha (10th/11th century church Agios Sotiris). Or: start from the remote mountain village of Milea and take the old pilgrim trail up a well-preserved kalderimi to the impressive monastery of Panaghia Giatrissa perched high on top of a promontory at 1000m. Late afternoon transfer to seaside hamlet at Nea Oitylo.

Ascent 590m Descent 200m 8 ¼ miles 5 hours walking or 9 ½ miles 5½ hours 680m ascent 635m descent
Day 7: Nea Oitylo to Dirou Pirgos

A slower more leisurely day a fitting end to the week's trek. Follow the kalderimi to the historical town of Areopolis (200m) and onwards to the world famous underground caves at Dirou Pirgos. Alternatively a rest day; enjoy the quiet seafront ambience explore Areopolis or take a short taxi ride to the caves. Late afternoon taxi transfer back to Kalamata or hotel 1 if you have a hire car from where you drive to Kalamata.

Ascent 305m Descent 265m 7 miles 6 ½ hours walking
Day 8: Departure

Maybe a little shopping for souvenirs in the old part of town; silk scarves large black Kalamata olives virgin olive oil, pasteli (peanut & sesame seed bars covered in honey) are particularly recommended. Finally, taxi transfer back to Kalamata airport or coach station.

Baggage transfer
Your bag will be transferred daily to your next hotel so you can enjoy walking with a day pack. These transfers are included in the cost.

Walk Grading
Self-guided – Moderate. Total for standard week ignoring variations:- Ascent 2805m, Descent 2795m, 50 miles.
Peloponnese – Outer Mani Trek
Included

Not Included

ü

7 night's accommodation

û

Lunches & drinks with meals

ü

7 breakfasts

û

Travel Insurance (required)

ü

3 dinners

ü

Transfers between Kalamata airport & first/last trek hotels

ü

Baggage transfers between hotels (1 bag per person @20kg)

ü

Route notes & walking map

ü

Cost of couriering documents overseas

ü

Cost of international bank fees

Optional Extras

Ø

Car hire from Kalamata or Athens is available for a supplement
All prices valid for 2022 - Prices are per person in USD / US $
| | | | |
| --- | --- | --- | --- |
| Dates | Without Flights | Extra Night | Single Supplement* |
| 01 Apr – 26 Jun | 1178 | POA | 64 |
| 27 Jun – 31 Aug | 1206 | POA | 64 |
| 01 Sep – 01 Nov | 1178 | POA | 64 |
*No solo travellers
POA – Prices on application
UI08
This map is for illustration purposes only and we cannot be held responsible for its accuracy.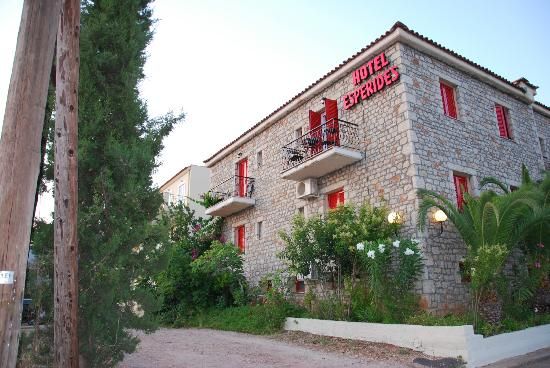 Your hotels and pensions (guest houses) are all comfortable family run establishments. All rooms have ensuite bathrooms. They provide a buffet style breakfast and a locally cooked dinner for the first 3 nights, then you are free to choose from local tavernas for dinner, with breakfast included by the hotel. They have been selected for their location and their filoxenia (friendliness and hospitality to strangers).

VIEW MORE INFORMATION
Availability Information
The walking season is generally best during April to June and September to November. During April the spring flowers are prolific with the area particularly renowned for its many varieties of orchids. Quite often there are still vestiges of snow on the tops of the mountains until early May. July and August are too hot for walking and then the second spring starts again in September.
Please note our best to go information is generally referring to the walking which may fall in the early or late season in some places. This may mean that not all tourist facilities will be open at the time you visit.
When to book your walking holiday in Greece - Peloponnese - Greece - Outer Mani
| | | | | | | | | | | | |
| --- | --- | --- | --- | --- | --- | --- | --- | --- | --- | --- | --- |
| Jan | Feb | Mar | Apr | May | Jun | Jul | Aug | Sep | Oct | Nov | Dec |
| N/A | N/A | OK | Best | Best | Best | OK | OK | Best | Best | OK | N/A |
---
Request A brochure Send Us An Enquiry